News General
Werfen completed the first phase of the installation of ACL TOP® at the laboratory of A.S.Z. Ziekenhuis
Werfen connects to all commercialized TLA's on the market
---
April 14, 2020 - Breda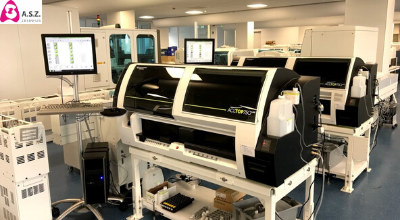 Werfen Benelux is very proud to announce the completion of the installation of two ACL TOP® 750 LAS in A.S.Z. Ziekenhuis in Aalst.
A total Laboratory automation is a preference for many laboratories. Today Werfen can connect to all commercialized TLAs on the market. With this installation, we have set up a new reference site in which, in collaboration with Thermo Fisher,  we have been able to connect with the A.S.Z. Ziekenhuis Aalst's track.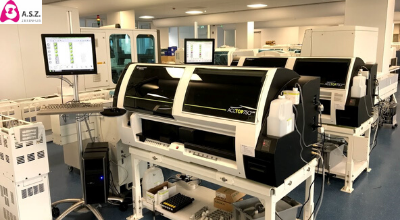 A.S.Z. Ziekenhuis in Aalst is building a completely new laboratory in the hospital. In this new laboratory, with 2 ACL TOP® 750 LAS connected to the track, the pre-analytical phase, triage, centrifuge and transport is completely automated and standardized. For the board of the laboratory, ACL TOP® solutions are the best solution, because of uniformity in software over all ACL TOP family analyzers, the broader test panel and the availability of HemoHub to connect all their analyzers from the satellite labs. 
At the end of April 2020, the lab will go in routine after a very smooth installation and validation period of the ACL TOPs and the Thermo Fisher connection module. Next month, the laboratory will use the ACL TOPs in routine but with front loading. When the TLA in the lab is completely finalized, the ACL TOP® will be connected and fully automated.
A big thank you to Dr. Paul Meuleman, coagulation coordinator, Apr. Frederic Winnock and Dr. Tania Bril  and the whole team in A.S.Z. Ziekenhuis Aalst. Congratulations to the Coagulation and Service teams as well as all people involved in this project.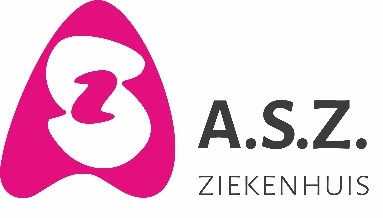 Contact Us
---
Contact us directly filling out the form below.
Belgium-Luxembourg
infobnl@werfen.com
Tel: +32 (0) 800 713 37
The Netherlands
infobnl@werfen.com
Tel: +31 (0) 800 882 02 88