Products
GEM® Premier™ 5000
---
New GEM Premier 5000 blood gas testing system provides automated quality assurance with every sample.  Now with next-generation Intelligent Quality Management (iQM2), featuring new IntraSpect™ technology, potential errors are detected not only before and after, but also during sample analysis, along with real-time correction and documentation.  Plus, it's simple—just change the all-in-one GEM PAK once a month.  So regardless of testing location or point-of-care operator, quality results and compliance are assured with every sample on the portable GEM Premier 5000 system. 
Assuring quality before, during and after sample analysis—for improved patient care.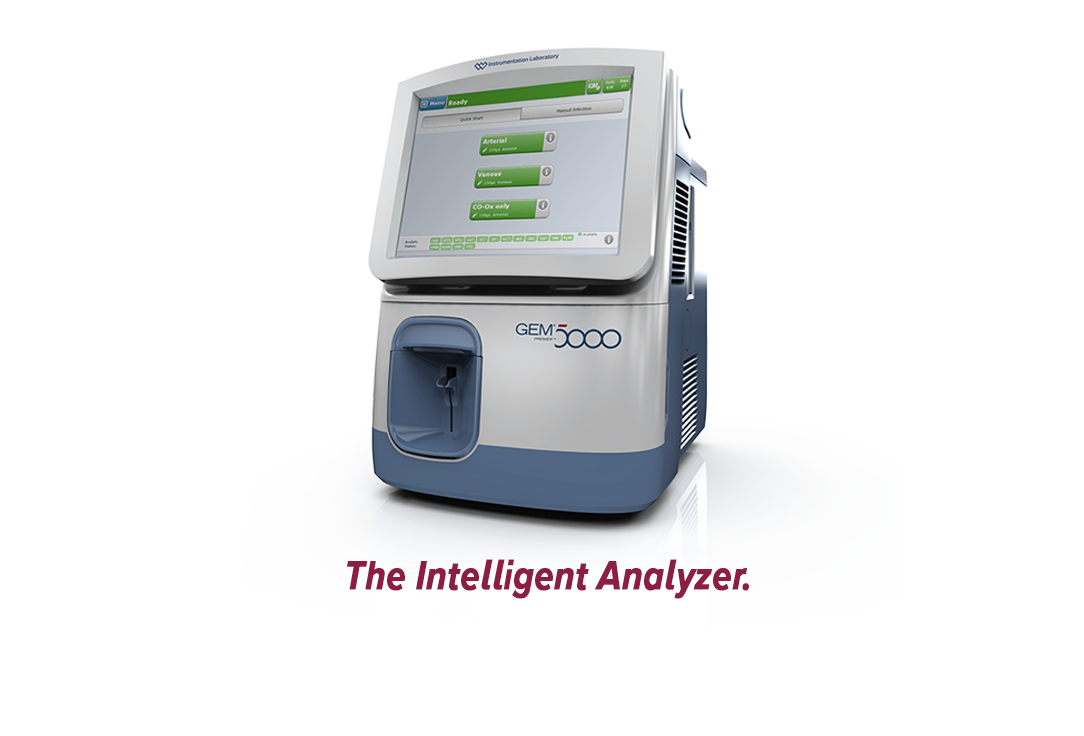 Real-time assurance and advanced simplicity
---
The GEM Premier 5000 whole blood* testing system measures blood gases, pH, electrolytes, metabolites, CO-Oximetry and more. iQM2 provides real-time assurance, the all-in-one, multi-use GEM PAK offers advanced simplicity and GEMweb Plus Custom Connectivity allows complete control of point-of-care testing.  
HIGHLIGHTS
Real-time quality assurance, everywhere

iQM2 with IntraSpect technology provides intelligent analyzing—automated quality assurance, continuously and in real-time, unlike traditional (auto or manual) QC offerings. With real-time detection, iQM2 performs continuous checks—before, during and after every sample. Error detection time is reduced from hours to minutes and errors automatically corrected and documented for a complete picture of quality with each and every sample.

Advanced simplicity

All-in-one, multi-use, GEM PAK offers advanced simplicity at every point-of-care. Fully self contained, the GEM PAK automates the most labor-and skill-intensive processes and is available in multiple menu and test volume configurations, GEM PAKs have a use-life of 31-days and require no refrigeration**. They allow ultimate flexibility for point-of-care testing needs throughout the hospital.

Management and compliance simplified

GEMweb Plus 500 Custom Connectivity is designed to simplify operator supervision and quality management with full traceability. All from a single interface, whether accessed in the lab, at the point-of-care or remotely from an analyzer, PC or tablet device, GEMweb Plus 500 provides customizable and automated functionality for complete control of analyzers and operators.
iQM2: a continuous cycle of 5 quality checks for real-time assurance.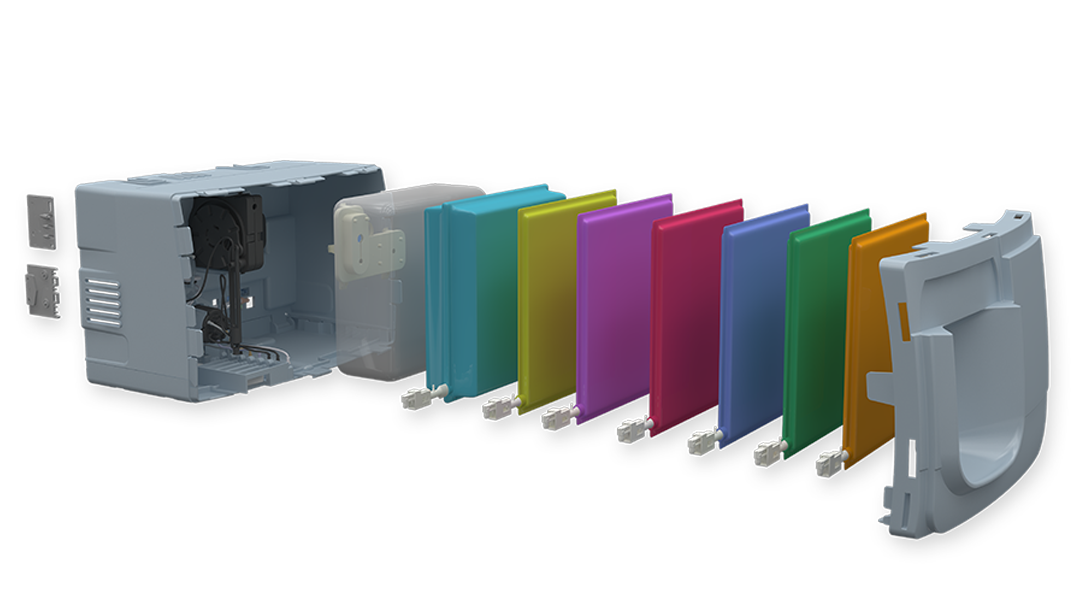 iQM2 runs quality checks for every sample analysis, before, during and after. 
This ensures accuracy of results, regardless of point-of-care operator, time or place.
Menu and PAK configurations
FLEXIBLE GEM PAK CUSTOMIZATION
---
Measured Analytes
pH, pCO2, pO2, Na+, K+, Ca++, Cl–, Glu, Lac, Hct, tHb, O2Hb, COHb, MetHb, HHb, tBili, sO2‡

Derived (Calculated) Parameters
BE(B), BE(ecf), tHb(c), Ca++ (7.4), Anion gap (AG), P/F ratio, pAO2, CaO2, CvO2, p50, O2cap, sO2(c), O2ct, HCO3 – std, TCO2, HCO3 – (c), A-aDO2, paO2/pAO2, RI, CcO2, a-vDO2, Qsp/Qt (est), Qsp/Qt, Hct(c)

Test volumes

75, 100, 150, 300, 450, 600**

Menu options:

Blood Gas, Hct, tHb, O2Hb, HHb, COHb, MetHb, sO2, tBili***

Blood Gas, Electrolytes, Hct, tHb, O2Hb, HHb, COHb, MetHb, sO2, tBili***

Blood Gas, Electrolytes, Glu, Lac, Hct, tHb, O2Hb, HHb, COHb, MetHb, sO2, tBili***

* heparinized
** 31-day onboard use-life, except 600-test PAK which has 21-days.
*** PAKs available with or without tBili.
ꭞ sO2 = O2Hb/O2Hb+HHb
Contact Us
---
Contact us directly filling out the form below.
Belgium-Luxembourg
infobe@werfen.com
Tel: +31 (0) 800 882 02 88
The Netherlands
infonl@werfen.com
Tel: +32 (0) 800 713 37