Systems
D-tek
---
Thanks to its long experience in autoimmunity, its strong skills in Research and Development and its understanding of the customer's needs, D-tek has developed an innovative range of diagnostic products. The know-how of D-tek has permitted the launching of more than 100 different kits on the market, many were a world première like the first kit for the detection of anti-Nucleosome (predictive marker of Lupus) antibody. Moreover, D-tek's tremendous innovation capabilities have allowed the launching of new ranges : the BlueDiver Quantrix which are the first microarrays, quantitative and fully automated kits on nitrocellulose and the BlueDiver Combi which are the unique product that allows customization of the diagnostic test.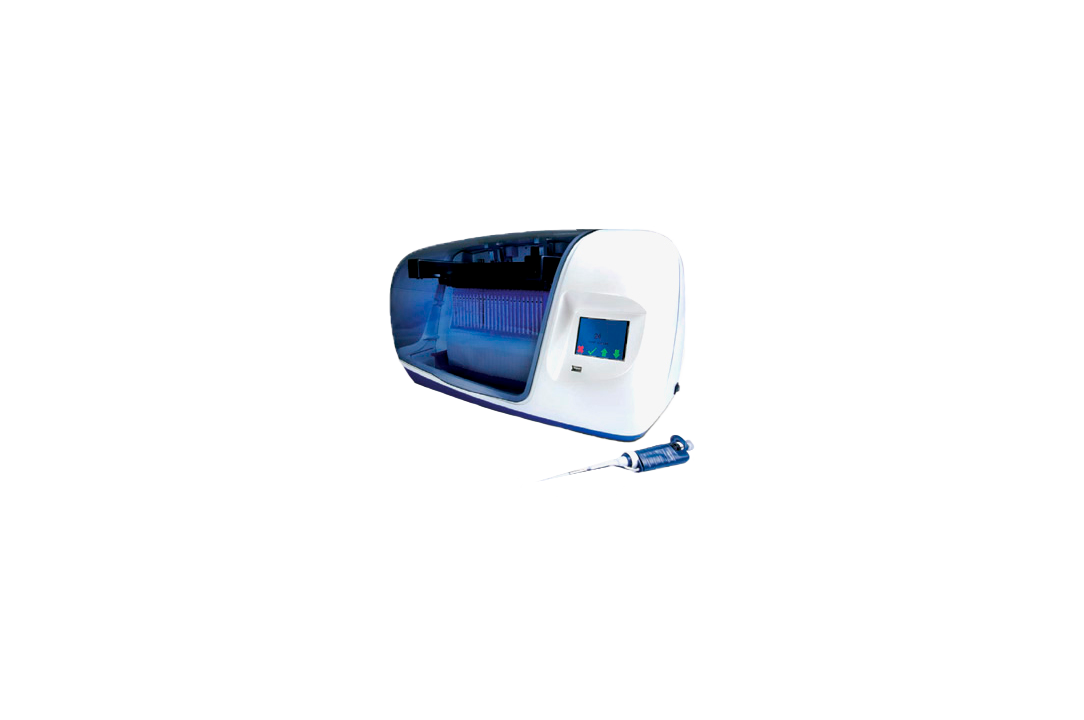 ---
The impressive range of products, their quality and the commitment to the customer's satisfaction explain why D-tek's products are now sold worldwide through a network of experienced distributors.
HIGHLIGHTS
Production

D-tek proposes a complete and comprehensive range of diagnostic kits for human autoimmune diseases. Indeed, D-tek produces ELISA, immunodot, microarrays and customized immundot. Additionnaly, D-tek proposes an automated platform from processing to interpretation steps : BlueDiver Instrument and Dr DOT software.

Research & Development

Next to the innovative diagnostic products that are regularly brought to the market, D-tek is known for their openness to clinicians' requests and their willingness to help them in their investigations. This approach has notably been consecrated by the launching of some unique and innovative Research Use Only kits.

Collaboration

Since its creation in 1995, D-tek is collaborating with other private companies, research centers and universities. D-tek notably proposes some unique and innovative range of liquid substrates, stabilizers, buffers and membrane devises. Additionally, D-tek opens to collaboration its technological platform BlueDiver Instrument and Dr Dot software.
Contact Us
---
Contact us directly filling out the form below.
Belgium-Luxembourg
infobe@werfen.com
Tel: +31 (0) 800 882 02 88
The Netherlands
infonl@werfen.com
Tel: +32 (0) 800 713 37