Products
ROTEM® sigma
---
Rapid, whole blood diagnosis of coagulopathies to optimize patient blood management in major surgeries and traumatic bleeding. Viscoelastic testing, performed at the point of care, provides essential information in Operating Rooms during Cardiovascular, Trauma and Transplant surgery, Intensive Care Units and Emergency Rooms. Comprehensive assays allow differential diagnosis.
Proven technology. Fully Automated.
*Not available in all countries. Not 510(k) cleared by US FDA.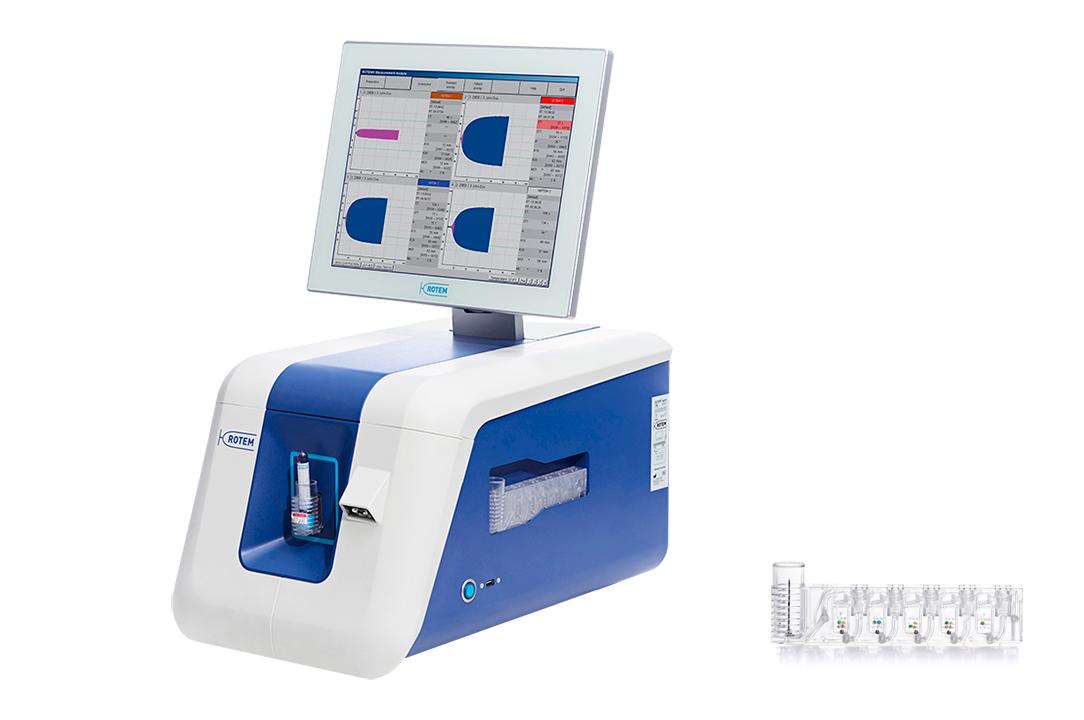 Rapid and accurate test results
---
Proven ROTEM viscoelastic technology delivers a coagulation status overview of whole blood samples, in 10 minutes. Through measurement of kinetic changes in clot elasticity, both quantitative and qualitative assessments are provided. ROTEM sigma is a closed, easy-to-use system with full automation and simple, non-refrigerated cartridges, facilitating point-of-care testing.
Simple, safe system

Closed, easy-to-use, fully automated system – no pipetting or test preparation required. Simple, non-refrigerated cartridges minimize operator involvement. Automated functionality checks before every measurement. Large, integrated touchscreen facilitates operation.

Rapid, accurate results

ROTEM sigma cartridges detect factor deficiency and hyperfibrinolysis, discriminate between thrombocytopenia and fibrinogen deficiency or fibrin polymerization disorders.

Advanced, proven technology

ROTEM sigma system combines innovation with experience. Proven technology, full automation and simple operation enable enhanced patient care and efficiency.
Contact Us
---
Contact us directly filling out the form below.
Belgium-Luxembourg
infobnl@werfen.com
Tel: +32 (0) 800 713 37
The Netherlands
infobnl@werfen.com
Tel: +31 (0) 800 882 02 88