Systems
---
Centralized intelligent network
QUANTA Link is a powerful, easy-to-use workflow management system that gives you immediate control of all your autoimmune IFA, EIA, and chemiluminescence sample processing.
Reduces hands-on time
Seamlessly integrates instruments with your laboratory information system (LIS)
Efficiently controls instrument workflow
Effectively manages test orders and results
Optimizes quality control through trending and analysis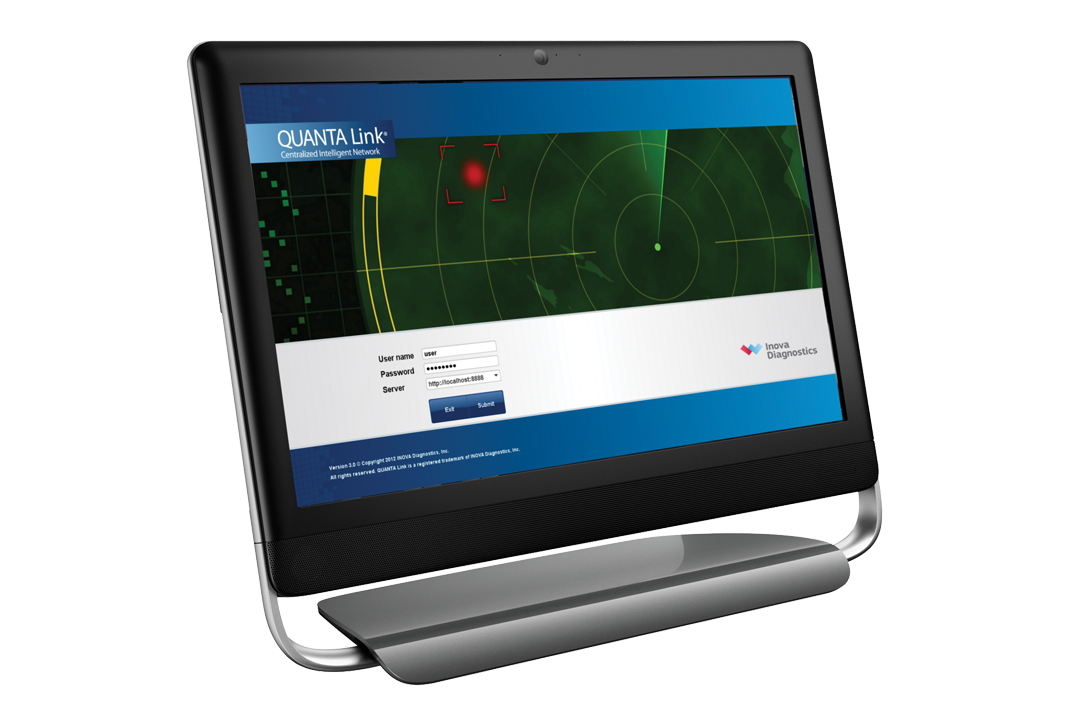 The right answer for data management.
---
QUANTA Link data management system is designed to centralize workflow management, data exchange, and interpretation processes within your autoimmune lab. It works with Inova Diagnostics systems to streamline communications and create a paperless environment, increasing your lab's efficiency.
Giving labs an easy-to-use workflow tool.

Technicians appreciate how easy QUANTA Link is to use and navigate with minimal training.

Helping clinicians every step of the way.

Facilitates interactions between your lab and healthcare professionals, with the option to send IFA images to clinicians.
Contact Us
---
Contact us directly filling out the form below.
Belgium-Luxembourg
infobnl@werfen.com
Tel: +32 (0) 800 713 37
The Netherlands
infobnl@werfen.com
Tel: +31 (0) 800 882 02 88