Products

GEM® Hemochron™ 100
---
GEM Hemochron 100 whole blood hemostasis system delivers quality results for monitoring and guiding unfractionated heparin therapy during cardiovascular procedures, including cardiac ablation and extracorporeal life support. Leveraging Hemochron technology, the system helps improve workflow and quality of care. Simple cartridge-based technology reduces maintenance and facilities training, for greater efficiency.
The one to rely on when seconds count.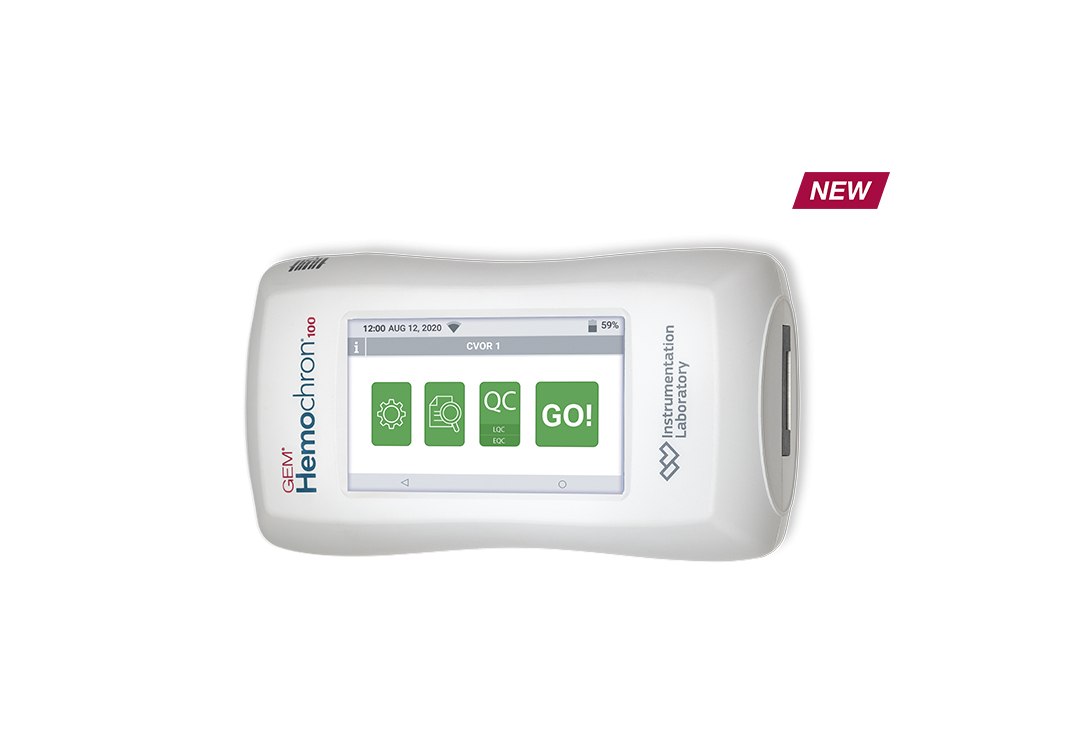 An evolution in heparin monitoring
---
GEM Hemochron 100 provides Activated Clotting Time (ACT) results for moderate-high (1–6 units/mL) and low-moderate (up to 2.5 units/mL) heparin doses, which may enable more efficient heparin management at the point of care.
Fast

Provides fast Activated Clotting Time (ACT) results to inform patient-management decisions during critical procedures. Actionable results in ~4 minutes for ACT+.

Simple

Cartridge-based technology requires fewer steps and reduces the time for maintenance and training. Enhanced user interface and large touchscreen enable easy, intuitive operation.

Advanced Connectivity

GEMweb Plus 500 Custom Connectivity allows remote management of operators and instruments like the GEM Hemochron 100; integrated Wi-Fi capabilities enable automatic, bidirectional data transmission, remote configuration and management.
Contact Us
---
Contact us directly filling out the form below.
Belgium-Luxembourg
infobnl@werfen.com
Tel: +32 (0) 800 713 37
The Netherlands
infobnl@werfen.com
Tel: +31 (0) 800 882 02 88