Products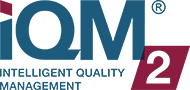 iQM®2
---
New iQM2 with IntraSpect™ technology provides intelligent analyzing—automated quality assurance with every sample, continuously and in real-time, unlike traditional (auto or manual) QC offerings.  Error detection time is reduced from hours to minutes and errors are automatically corrected and documented for a complete picture of quality. Integrated on the GEM Premier 5000 system, iQM2 assures quality before, during and after sample analysis, for improved patient care and efficiency.
Real-time quality assurance, everywhere.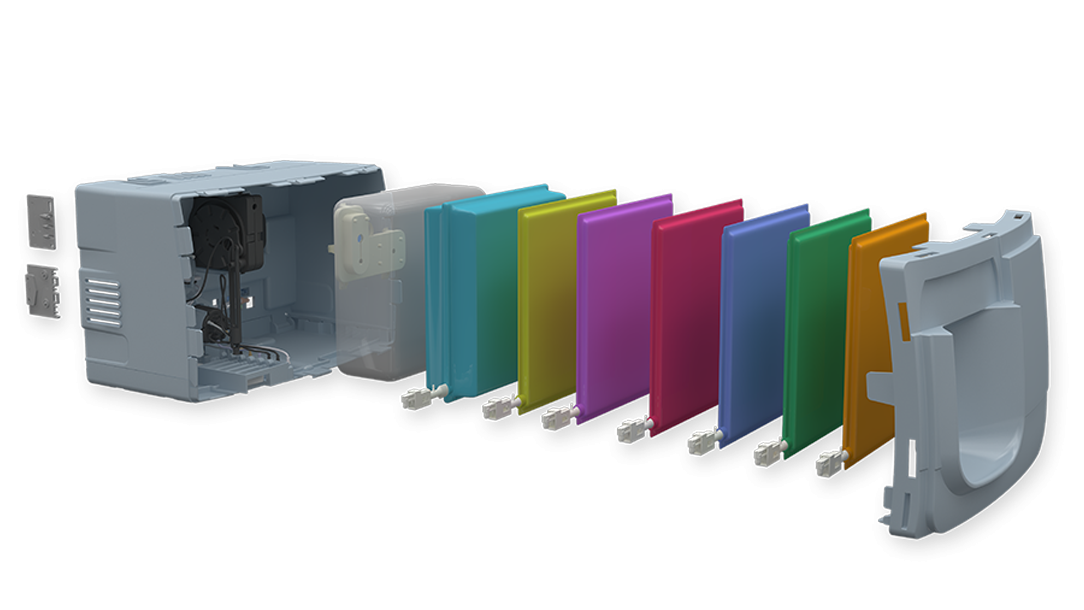 iQM2: a continuous cycle of 5 quality checks for intelligent analysis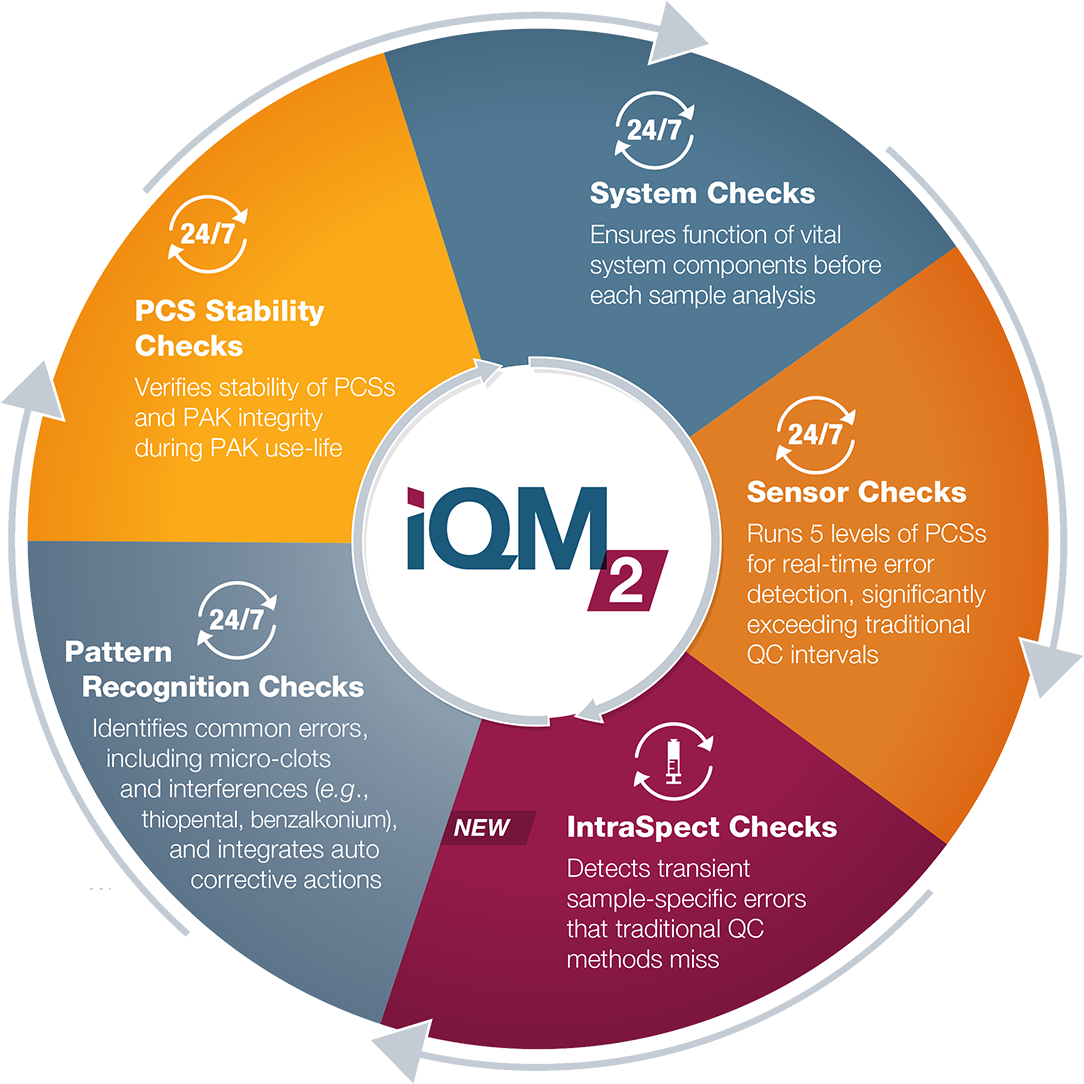 Provides a complete picture of quality for each sample
---
New Intraspect technology, iQM2 performs continuous checks—before, during and after every sample, providing real-time detection, immediate correction and automatic documentation. The all-in-one, multi-use GEM PAK eliminates outside variables, ensures errors are known and limited, and predicts errors through patented pattern recognition software. A continuous cycle of 5 quality checks provides intelligent analysis, regardless of point-of-care operator, time or place.
HIGHLIGHTS
Automatic real-time detection

Performs continuous checks—before, during and after every sample, using five types of continuous quality checks performed throughout GEM PAK use-life. New IntraSpect technology offers quality checks during every sample analysis.

Immediate, automatic correction and documentation

Initiates intelligent corrective actions, if any sensor, CO-Ox, system-stability or sample error, is detected specific to source of error. Documents all actions in real-time; no manual documentation required, minimizing regulatory requirement efforts.
iQM2 reduces error detection time from hours to minutes*

* (1) Westgard JO, et al. Validation of iQM active process control technology. Point of Care, The Journal of Near-Patient Testing and Technology. 2003:Vol. 2, No. 1. (2) Toffaletti JG, et al. Validation of a quality assessment of blood gas and electrolyte testing. Clinica Chimica Acta. 2007:382:65–70.
Contact Us
---
Contact us directly filling out the form below.
Belgium-Luxembourg
infobnl@werfen.com
Tel: +32 (0) 800 713 37
The Netherlands
infobnl@werfen.com
Tel: +31 (0) 800 882 02 88