Systems
QUANTA-Lyser® 3000
---
QUANTA-Lyser 3000 is a high throughput EIA/IFA that give you the ability to complete your workload faster with less hands-on time. That equates to maximum efficiency with increased productivity, all while safeguarding reagent and patient traceability to ensure integrity of results.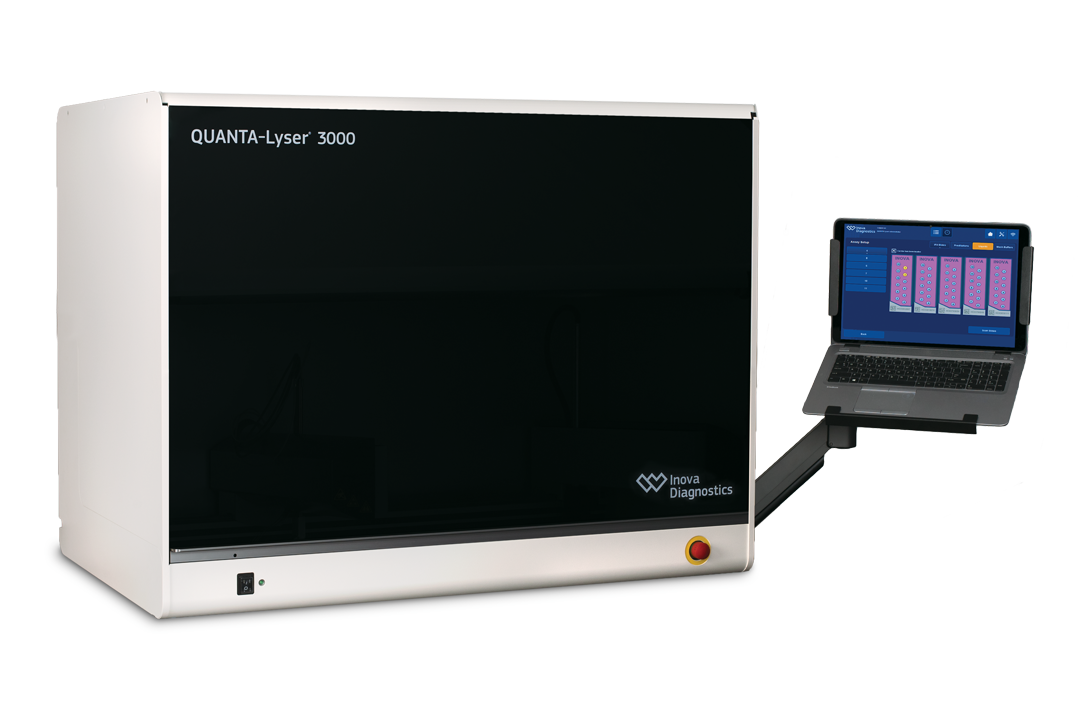 Be productive. Be accurate. Be assured.
---
When it comes to delivering results you can trust, QUANTA-Lyser 3000 is the clear choice for EIA and IFA processing.
HIGHLIGHTS
Full traceability, every time

Positive patient identification ensures result integrity.

Accelerate your processing

Four independent washable probes. Improves turnaround time to your physician clients.



Lowers operational costs

Washable probes eliminate need for disposable tips.

Minimize interventions

240 sample capacity reduces loading time. Pipettes mounting media to reduce slide handling. Slide carriers may be directly transferred to NOVA View – no coverslip necessary