Products

ACL AcuStar®
---
The first specialty testing analyzer to offer full automation of highly sensitive immunoassays, the ACL AcuStar delivers unprecedented accuracy and efficiency. Advanced assay technology, complemented with end-to-end automation, enhances simplicity and throughput, with uncompromised results. Complete specialty testing in as little as 25 minutes, with no special training required.
A breakthrough in specialty testing. It's about time. And accuracy.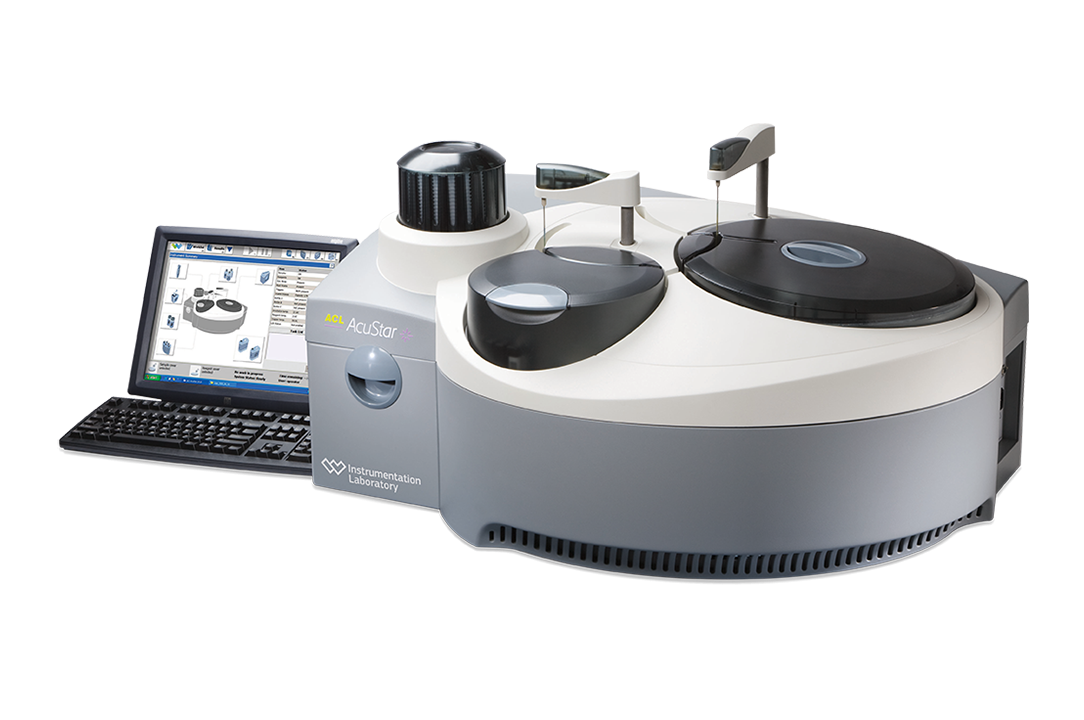 Automates highly specialized assays and enhances assay performance in routine testing. 
---
ACL AcuStar system brings full automation to specialty testing that, until now, have required time-consuming manual processes and highly technical skills. Chemiluminescent technology, designed specifically for the Hemostasis laboratory, allows superior range and sensitivity compared to ELISA or immunoturbidimetric assays.

Highly accurate

Automated chemiluminescent technology ensures and high sensitivity. Immunoglobulin (Ig) isotype differentiation improves specificity. Broad working range with one- and two-stage immunoassays. Virtually no optical interference.

Simple to use

Self-contained, ready-to-use, precalibrated cartridges eliminate reagent handling. Integrated barcode reader automatically tracks cartridges and samples. Easy rack loading.

Fast and efficient

Unprecedented efficiency for key specialty assays. Up to 20 different assays onboard and available 24/7. 60 tests/hour throughput. Results in as little as 25 minutes. STAT or batch sample processing. Random access, no batching required.
Chemiluminescent Technology
Example of HemosIL Acustar assay reaction mechanism

With chemiluminescent assays, the tracer binds specifically to the target of the assay, emitting light when an oxidizer and a catalyst are added.
The light detector in the ACL AcuStar is highly sensitive and detects extremely low levels of light, significantly increasing the linearity (or working range) versus other technologies.

ACL AcuStar Test Menu
Comprehensive HemosIL line of high performance, fully autmated chemiluminescent assays:
Antiphospholipid (APS) panel, D-Dimer assay, HIT panel