Systems
---
BIO-FLASH is a fully automated, random access chemiluminescent analyzer for any autoimmune laboratory. It delivers enhanced workflow efficiencies, market leading ease-of-use and improved assay performance compared with existing enzyme-based systems. With on-board reagents and stored calibration curves, BIO-FLASH makes even the most specialized autoimmune tests efficient to perform.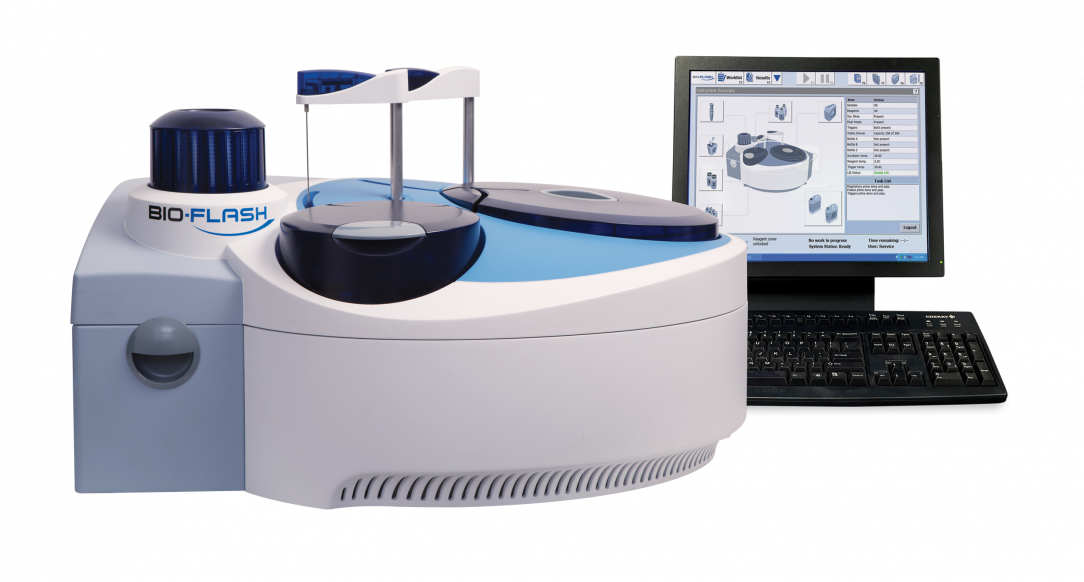 Advance to a new level of performance with BIO-FLASH
---
Our BIO-FLASH system can handle most of your routine, specialized, and STAT autoimmune tests with speed and precision, thanks to random access, continuous load functionality with priority STAT handling, and more.
A higher level of performance

With BIO­-FLASH, specialized tests are easier to perform with excellent precision. Plus, it eliminates batching with true random access capabilities.

Solving common problems

BIO­-FLASH can help eliminate reagent waste from isotype batching. It's designed to reduce test send outs and improve turnaround time—including STAT orders.

High quality reagents

QUANTA Flash® reagents include a broad menu of autoimmune reagents which deliver precise quantification and a broad dynamic range.

Advanced reagent carousel

The carousel stores up to 20 reagent packs with on­board refrigeration. BIO-FLASH also monitors reagent use, and reports inventory.

Precise calibration

The master calibration curve is uploaded through the reagent pack barcodes and calibrators are processed in the sample carousel.

Intuitive software

The software, combined with simple, touchscreen navigation, is designed to make training, accessing systems information, and day-to-day operation easier.