Products

HemoHub™ Intelligent Data Manager
---
Unmatched operational performance and clinical-decision support, all from a single workstation. HemoHub Intelligent Data Manager enhances the efficiency of the entire Hemostasis testing operation, improving workflow and decision-making—and, ultimately, patient care.
Centralized management for Hemostasis testing.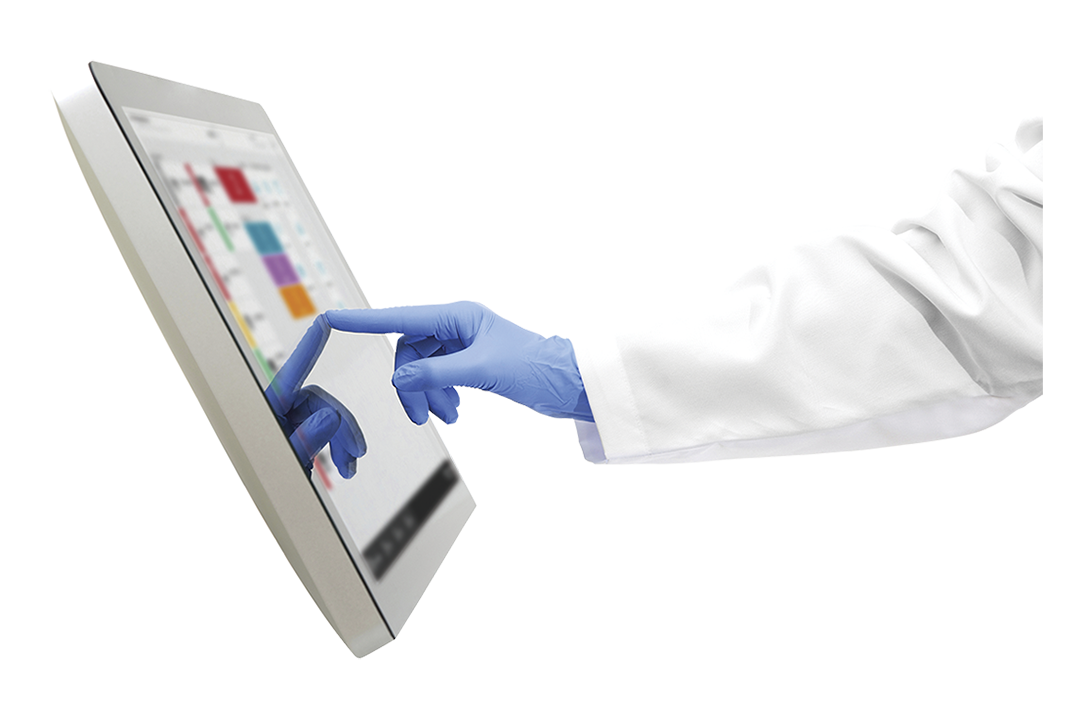 Customized solution to manage workflow, administer quality control and monitor critical values.
---
HemoHub connects all Werfen Hemostasis Systems allowing users to centrally view critical results and analyzer status in real-time, manage analyzer quality control, support clinical decision-making and optimize operations and facilitate accreditation.
Management flexibility

From one, centralized interface, users can manage multiple networked sites. Scalable for an unlimited number of patient files and analyzer connections with a KPI-configurable dashboard, HemoHub offers 100+ configurable statistical report formats.

Optimized workflow

HemoHub features simple rerun and reflex processing, sample alert flag and simplified sample-bank inventory. And users can compare analyzer QC, as well as internal QC, for efficient lab management.

Quality results

Offering QC management from one central location, easy access to patient-result histories and patient-parameter configured rules, HemoHub helps ensure the quality of patient results. Additionally, integrated accreditation support facilitates compliance.
Standardizes and optimizes Hemostasis testing across systems and networks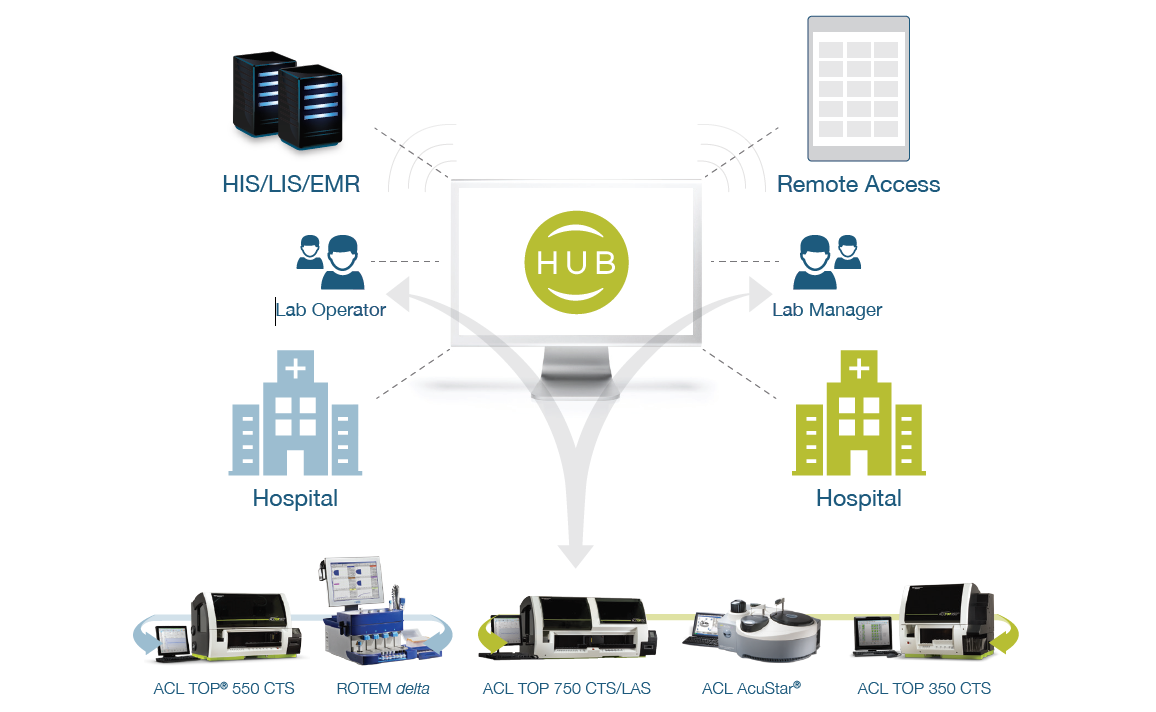 There's no limit on the number of analyzers connected.