Systems
NOVA View®
---
NOVA View is a fully automated IFA microscope - combined with an intelligent digital imaging system - that reads and archives images of IFA-stained slides.
NOVA View creates a new paradigm for automating the way IFA slides are analyzed, using digital technology to read and archive IFA images.
Step confidently into the future of digital IFA testing with NOVA View.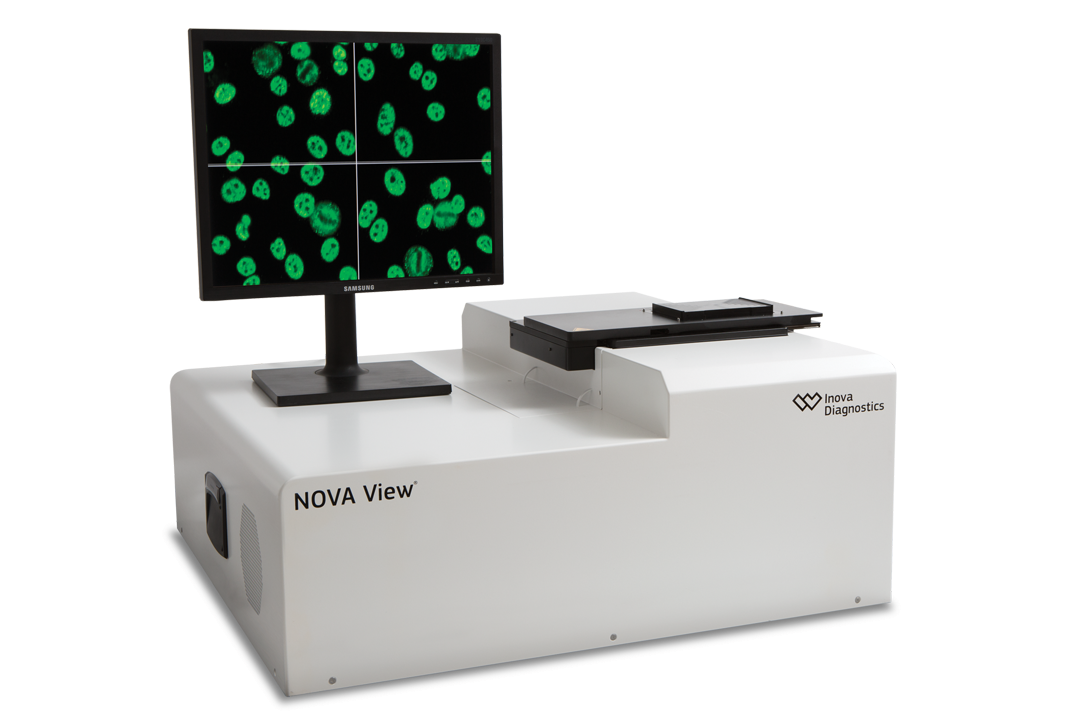 Enhanced interpretation and improved workflow with digital IFA.
---
NOVA View uses digital IFA technology to acquire and display digital images for analysis, helping to reduce transcription errors that can occur during manual interpretation. Single well titer determination saves time and minimizes the number of IFA wells needed for interpretation.
HIGHLIGHTS
Helping your lab every step of the way.

Provides positive patient ID to ensure samples are traceable throughout processing and interpretation, to help ensure accuracy of patient results.

A better process for labs.

Single well titer determination can reduce IFA workload and lower material costs.

Reduces hands-on time

Automated focus, reading and recording of IFA-stained slides help increase productivity by reducing time expended on manual operations

Supports standardization

Onboard digital imaging helps standardize IFA slide analysis and may help maximize the accuracy of classification. NOVA View delivers more objective results for IFA testing