products

Understanding a patient's unique response to antiplatelet medications is essential to effective treatment decisions. The VerifyNow system offers platelet reactivity results in minutes, providing antiplatelet therapy guidance in many clinical settings, including the Operating Room, Cardiac Catheterization Lab, Interventional Radiology, as well as in the Lab. The most cited and utilized platelet reactivity testing system, VerifyNow is an indispensable aid to optimizing patient outcomes.
Antiplatelet therapy response assessment.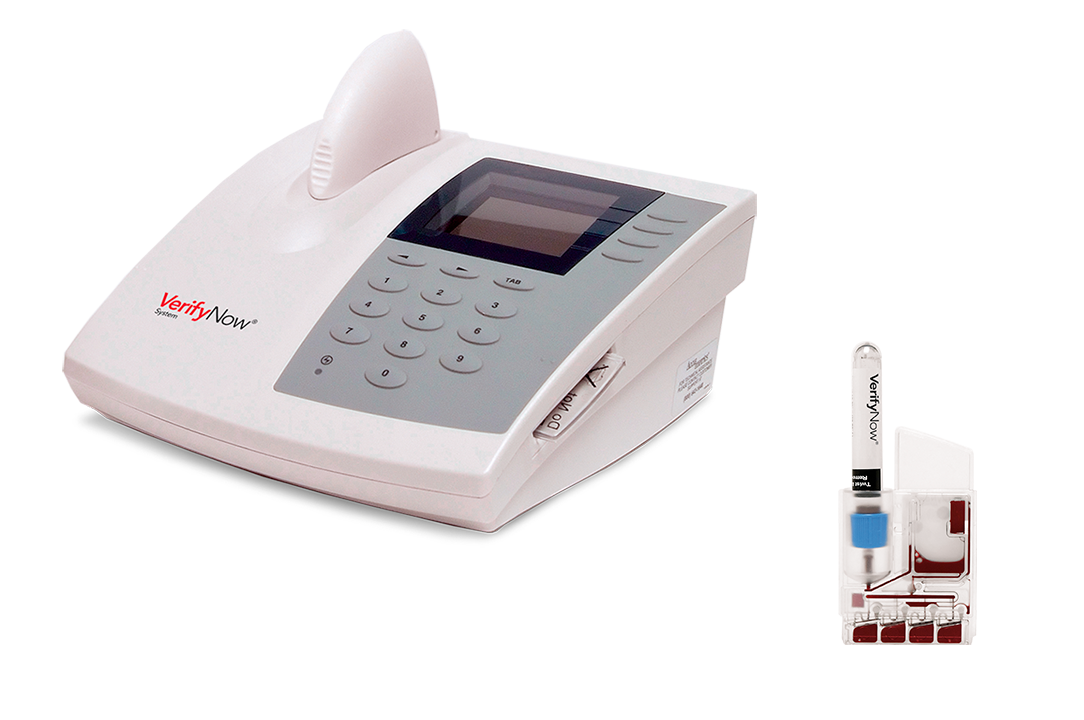 products
Guides patient management throughout the hospital
---
The VerifyNow System provides an easy, rapid, and proven solution to assess platelet reactivity to antiplatelet medications, such as Aspirin and clopidogrel. Testing can measure the effect of antiplatelet therapy prior to discharge, ensure patient drug response to generic medications, identify patients at risk for an antiplatelet-related bleeding or major adverse cardiac event and identify therapeutic non-compliance. This may help reduce time off antiplatelet therapy, standard pre-op blood platelet orders, length of stay prior to surgery, and 30-day admissions.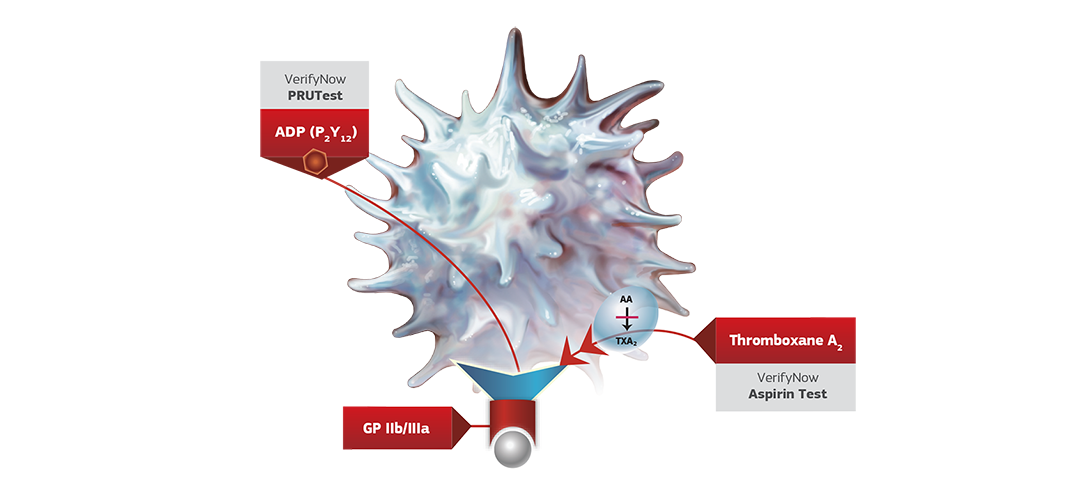 VerifyNow Aspirin Test
Aids in assessing how Aspirin is affecting platelets, allowing rapid, informed treatment decisions.
VerifyNow PRUTest
Measures the level of platelet P2Y12-receptor blockade to help identify patient response to antiplatelet therapy, including clopidogrel (Plavix), prasugrel (Effient) and ticagrelor (Brilinta).
Complementary Products
---
VerifyNow Aspirin Platelet Reactivity Test
VerifyNow P2Y12 Platelet Reactivity Test (OUS Only)
VerifyNow PRUTest Platelet Reactivity Test
Contact Us
---
Contact us directly filling out the form below.
sales.uk@werfen.com
Tel: +44 (0)1925 810 141