products

Unmatched operational performance and clinical-decision support, all from a single workstation. HemoHub Intelligent Data Manager enhances the efficiency of the entire Hemostasis testing operation, improving workflow and decision-making—and, ultimately, patient care.
Centralized management for Hemostasis testing.
products
Customized solution to manage workflow, administer quality control and monitor critical values.
---
HemoHub connects all ACL Testing Systems allowing users to centrally view critical results and analyzer status in real-time, manage analyzer quality control, support clinical decision-making and optimize operations and facilitate accreditation.
Standardizes and optimizes Hemostasis testing across systems and networks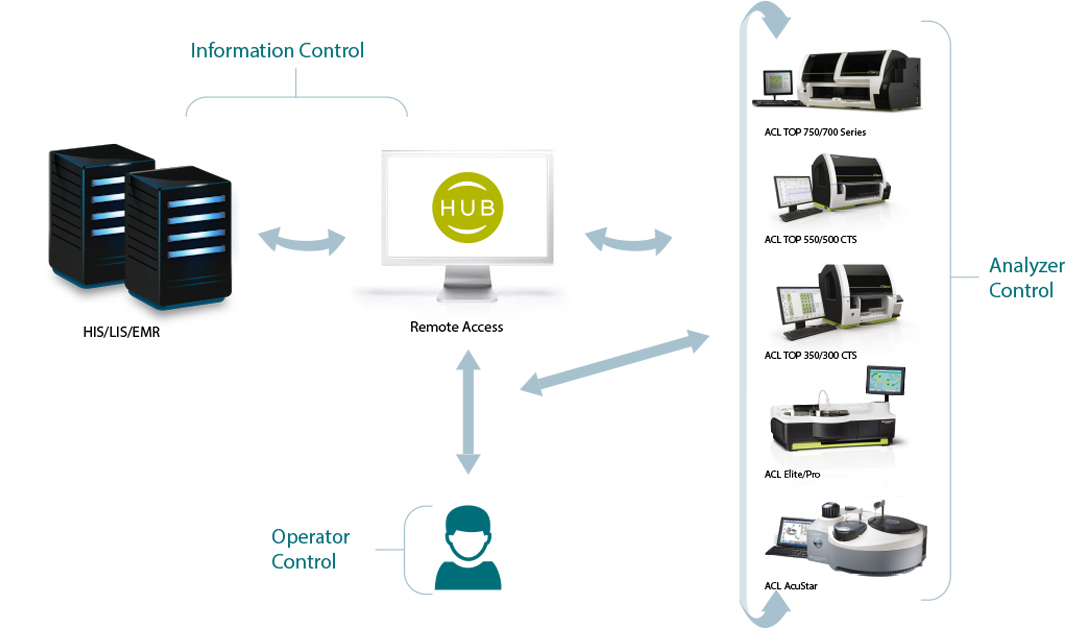 There's no limit on the number of analyzers connected.
Contact Us
---
Contact us directly filling out the form below.
sales.uk@werfen.com
Tel: +44 (0)1925 810 141