products

For rapid whole blood testing from the Cardiovascular Operating Room to the Cardiac Catherization Lab, Hemochron Signature Elite system standardizes ACT+, ACT-LR, PT and APTT testing at the point-of-care. Rapid, accurate and reproducible results, for patient management decisions in Acute Care settings.
Reliable results in any point-of-care setting.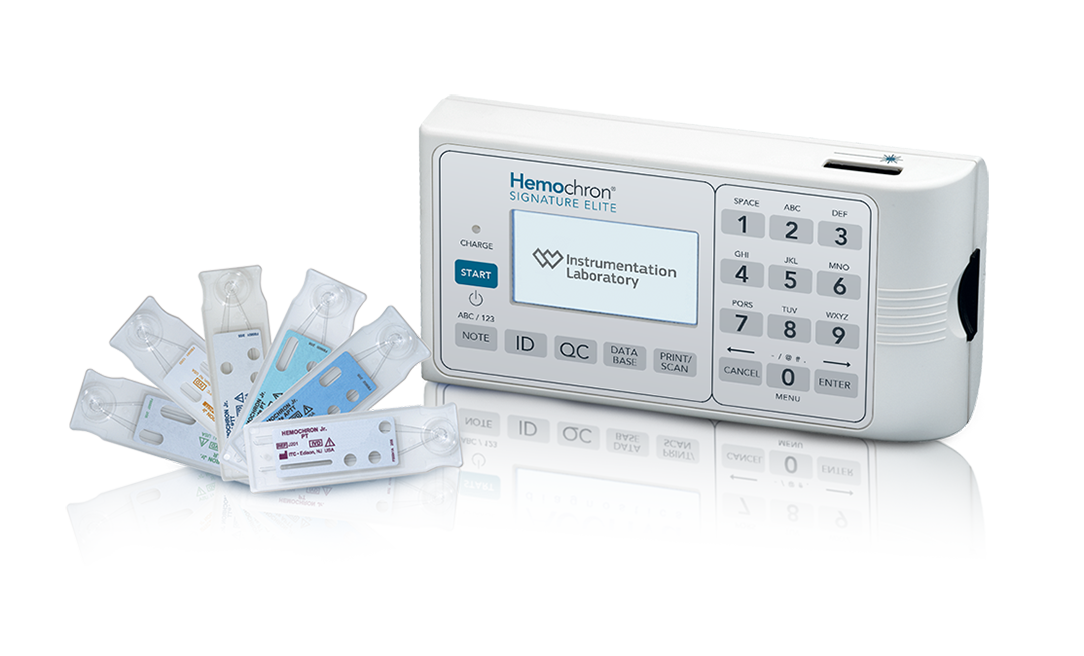 products
Broadest Test Menu for rapid point-of-care Hemostasis diagnosis and monitoring
---
Hemochron Signature Elite system offers the broadest menu for rapid whole blood Hemostasis testing and monitoring including both high and low heparin ranges (ACT+, ACT-LR) as well as PT and APTT, with both coagulation pathways. Ideal across a range of POC settings: Cardiovascular Operating Room, Cardiac Catheterization Lab, Emergency Department, Intensive Care Unit, Trauma Surgery, Anticoagulation Clinic.
Any dosage. Any patient. Any operator.
Contact Us
---
Contact us directly filling out the form below.
sales.uk@werfen.com
Tel: +44 (0)1925 810 141