products

The world's first lab automation solution designed specifically for Haemostasis testing, HemoCell Specialised Lab Automation is a customisable and fully automated workcell.  Integrating the best-in-class ACL TOP 750 LAS testing systems, HemoHub Intelligent Data Manager, HemosIL reagents and a Laboratory Automation track, HemoCell optimises testing to achieve greater efficiencies, enhanced quality and reduced costs.
Haemostasis specialisation with lab automation efficiency.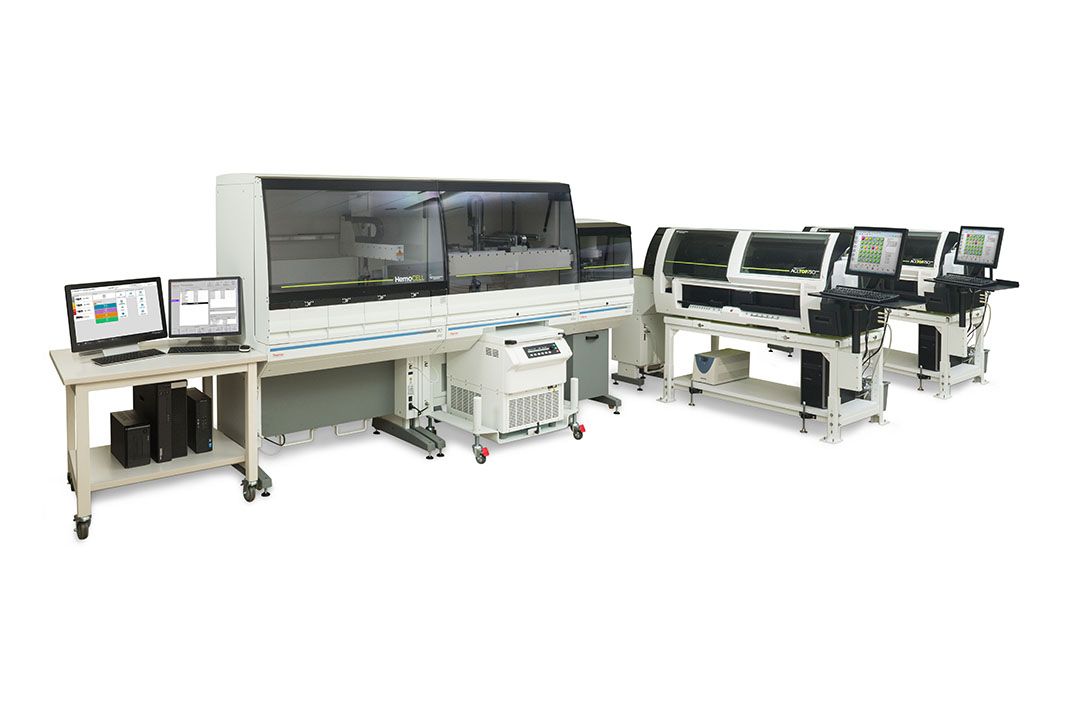 Integrates the leading Haemostasis testing system with the efficiency of lab automation for full standardization of the entire pre-analytical, analytical and post-analytical testing process.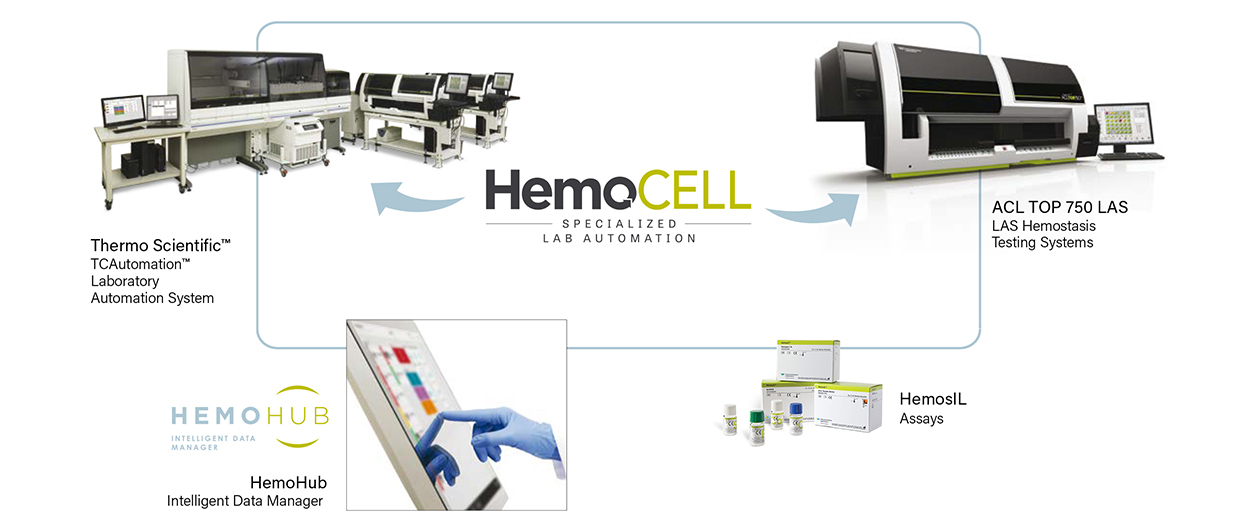 Advanced automation of all phases of testing for unmatched workflow optimisation
Enables end-to-end automation to enhance productivity, improve quality and reduce operating costs by automating the pre-analytical, analytical, and post-analytical phases of Haemostasis testing in high-volume labs.
Pre-analytical
Real-time sample control
---
Sample sorting
Centrifugation
Decapping
Customised and intelligent routing
Analytical
QA for every result
---
ACL TOP Family 50 Series sample checks: HIL, tube-fill height, clot potential
Accreditation support
HemosIL assays
Post-analytical
Power of HemoHub
---
Centralised QC control
Critical-results monitoring
Clot-signature curves
Custom reflex/rerun rules
Accreditation support
HemoCell Specialised Lab Automation combines best-in-class technologies for world-class quality and efficiency.
Contact Us
---
Contact us directly filling out the form below.
sales.uk@werfen.com
Tel: +44 (0)1925 810 141