Products

The ACL TOP Family is a complete line of Haemostasis Testing Systems—each designed with the same high standards of operation and functionality to meet the needs of your hospital and laboratory, regardless of size or scope. Whether running routine or specialist assays, ACL TOP provides Intelligent Testing in a range of models, delivering quality and efficiency in low- to high-volume labs, including those with Lab Automation Systems.
One family of analysers. One standard of testing.
A standardized, disease-state management solution
---
Because all ACL TOP systems are optimised to run with a comprehensive panel of HemosIL reagents, they offer complete disease-state management.  The broad test menu provides flexible solutions for both routine and specialist testing. The same reagents on all ACL TOP systems mean true standardisation throughout the lab.  
Standardised

All ACL TOP models offer the same: results, reagents and consumables, features and usability and powerful, intuitive software

Fully automated

Including barcoded reagents, automatic QC frequency execution, rerun and reflex testing, factor assay reporting with parallelism

Fast turnaround time

Up to 360 PT/hour, PT from standby in < 3 minutes, samples loaded on any rack, any position, any time, including STAT

Continuous operation

Continual sample and reagent loading/unloading via racks with no interruption, uninterrupted cuvette loading and waste disposal

Lab automation

ACL TOP 700 LAS System follows CLSI Guidelines (AUTO 1-5) for true "Point of Reference" sampling, compatible with most tracks, eliminates costly and slow robotic interface.

Standardization meets quality
Intelligent testing and superior performance across all ACL TOP models allows more quality samples in less time with minimal operator intervention.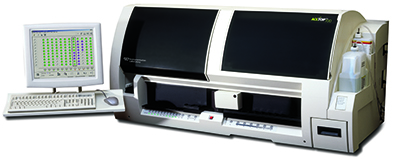 For high-volume labs
Maximises simplicity, speed, and productivity in any lab environment, ideal for the largest routine, or speciallist labs.
ACL TOP 700 CTS
Closed-tube sampling adds safety in routine, high-volume and specialist labs
ACL TOP 700 LAS
Connects to lab automation tracks for maximum flexibility and efficiency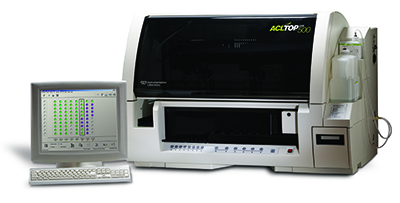 For medium to high-volume labs
ACL TOP 500 CTS
Highly automated with a compact size and complete end-to-end automation, offers a broad menu for routine and specialist assays.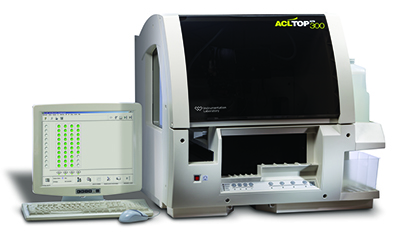 For low and medium-volume labs
ACL TOP 300 CTS
Compact in size, yet robust in features. A true complement to the other ACL TOP Family models for a fully integrated testing environment.
Contact Us
---
Contact us directly filling out the form below.
info-in@werfen.com
Tel: +91 124 6939550