News General
Overcoming Challenges Together V
July 21, 2021 12:00 PM - Spain
Werfen's Capabilities to supply IVD Biomaterials
Nowadays and in the coming years, due to the changing market, major IVD players will have to meet the increased demand for IVD products while remaining innovative, reliable, and focused on quality.
Our experience in immunoassay development and manufacturing helps us understand the challenges you might face as an immunoassay manufacturer when meeting increased demand, either for the final immunoassay or for key IVD biomaterials such as antigens and antibodies.
At Werfen, we work alongside our partners to help them meet their operational and quality needs.
Our Approach
At Werfen, we were working for one of our partners in the development and manufacturing of an evolution in one existing IVD immunoassay. The selection of the IVD biomaterial is a key decision for the future performance of the new immunoassay, and in this case the IVD biomaterial selection was to develop a novel recombinant antibody. Although the design stage of a new IVD biomaterial is critical, it is also critical to consider what the routine needs of the newly developed biomaterial will be. Bearing this in mind, during the development phase of the recombinant antibody, it was taken in consideration that a stable cell line should be generated. Although transient transfection cell expression could fit R&D stage or small routine manufacturing quantities, it can present challenges for routine immunoassay operations, from scalability to batch-to-batch variability.
The process of generating a stable cell line was carried out in 7 different stages by our R&D team:
Expression vector construction
Host cell transfection. Generation of stable pools
Characterisation of the best stable pools
Isolation and selection of monoclones
Characterisation of the best monoclones
Upstream process optimisation
Stable Cell Line and protocol transfer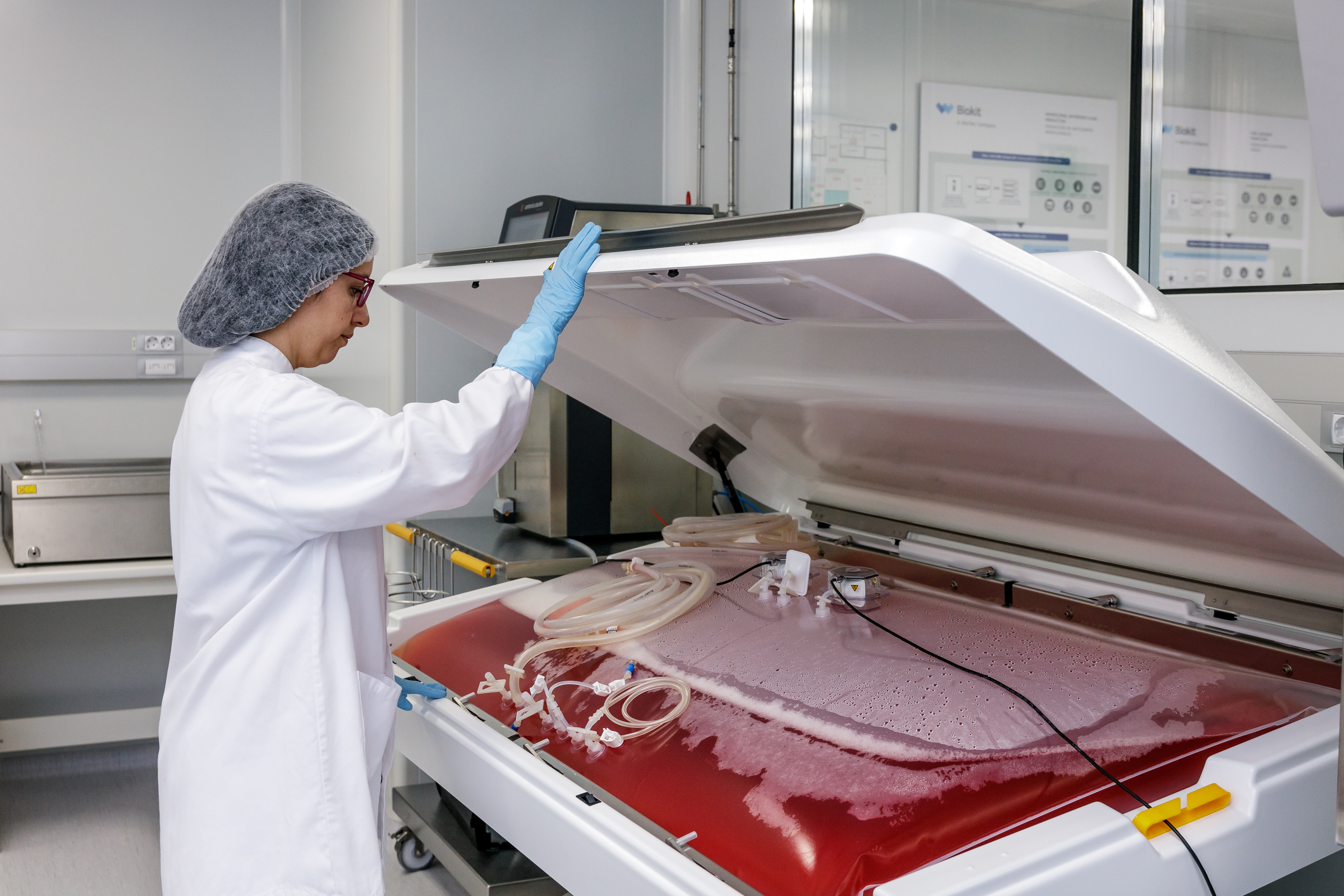 Outcomes
A 7-fold increase in production yield was observed when changing the hybridoma cell line for the stable cell line, while the preliminary performance in an immunoassay of the recombinant antibody obtained with the stable cell line is equivalent to the recombinant antibody obtained with transient gene expression.
Contact us
---
Please contact us directly via telephone or with the following form.
Tel. +34 93 860 90 00