News OEM
Next Generation IgM Immunoassays
June 7, 2022 12:00 PM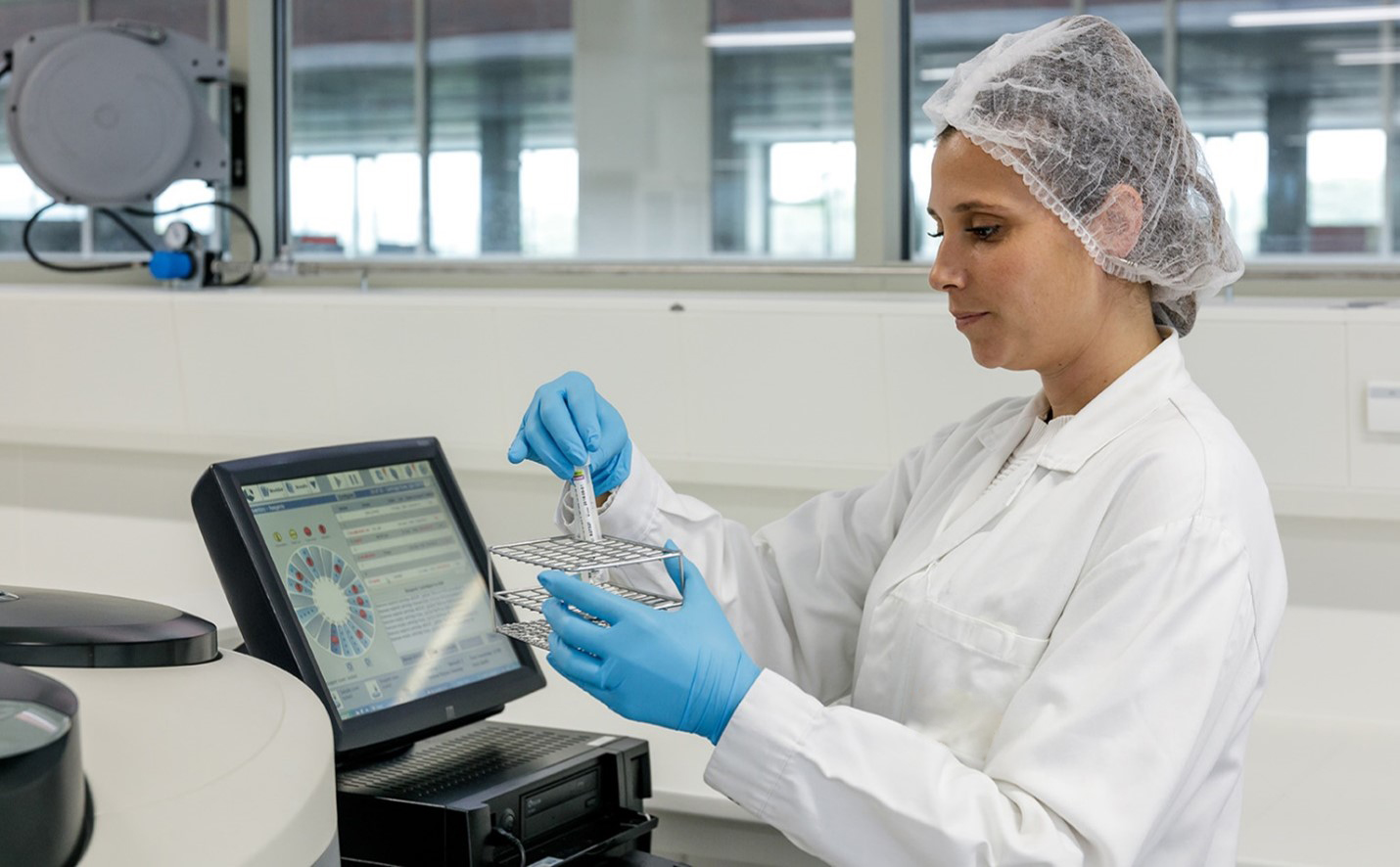 How Werfen is driving innovation in immunoassays
Innovation is one of the strategic and fundamental Werfen pillars and we innovate at all levels, regarding biomaterials, assays, and manufacturing biotechnology processes. We aim to reinforce immunoassay know-how and technology capabilities, keeping in mind a final goal: increase efficiency and robustness, reduce time to market and streamline operations.
In Werfen, we enjoy, promote and benefit from a unique network of scientists, entrepreneurs and major players in the IVD sector allowing us to identify and incorporate the most innovative tools and technologies.
Our Approach
Our innovation team worked towards the objective of developing a next-generation anti-Toxoplasma IgM Chemiluminescent Immunoassay, with the following goals:
Improve the performance and sensitivity of an existing commercial chemiluminescent immunoassay
Avoid animal use for antigen production
Increase robustness of calibrators & controls
Our approach was to collaborate with academic institutions and innovative biotechnological companies to explore innovative solutions to address challenges and opportunities identified.
By using an anti-Toxoplasma IgM Chemiluminescent Immunoassay as a model, the approaches followed to reach the objectives were:
Innovate in the antigen used in the immunoassay
Innovate in the sources for calibrators and controls.
When looking to innovate in the antigen, specific IgM epitopes were identified through high throughput and multiplex technologies. Once the epitopes were identified, a multi-epitope synthetic peptide was synthetized and then coated in the magnetic particles of this next-generation IgM Chemiluminescent Immunoassay.
On the calibrators and controls side, the followed path was to use chimeric humanized IgM hybridomas as a source for calibrators and controls for this next generation IgM immunoassay.
Outcomes
The Next-generation Toxoplasma IgM Immunoassay was compared with a commercial Toxoplasma IgM and the obtained results were an increase of the sensitivity of 10% (up to 99%) and an increase of specificity of 4% (up to 97%)
In addition of reaching the objective of improving the sensitivity and specificity of an existing commercial Chemiluminescent Immunoassay, the objectives of avoiding animal requirement for antigen production and robust sources for calibrators & controls were also reached.
Find HERE more details about this project in the Werfen Webinar Series: Next-Generation IgM Immunoassays.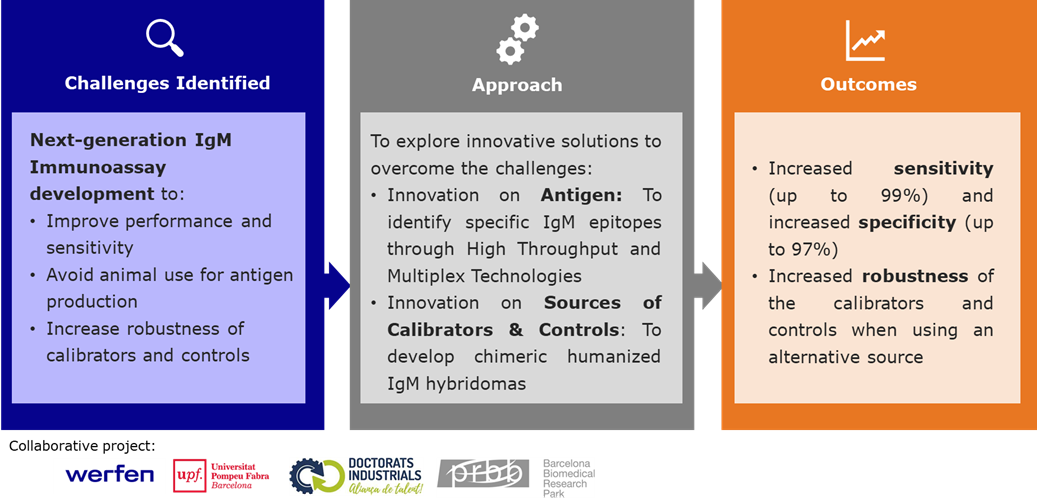 Contact us
---
Please contact us directly via telephone or with the following form.
Tel. +34 93 860 90 00