News OEM
New Update on COVID-19
July 12, 2021 12:00 PM
Dear Valued Customer and Partner, 
We would like to update to our communications regarding the impact of the COVID-19 pandemic on our activity. At the beginning of the pandemic, the OEM Technology Center was identified as belonging to an essential sector. Therefore, our activities during the suspension period continued in order to fulfill our customers and partners' needs for reagents and biomaterials. 
To date, we have been able to meet our commitments without any disruption in the manufacturing or delivery of any product.   
What is more, we have succeeded in adapting our operations and supply chain to cover the increased demand for those of our products that contribute to improve the management of COVID-19 patients in hospitals. This achievement was made possible by our employees' strong commitment to patients. We sincerely thank them for their effort.   
We continue monitoring the pandemic situation to ensure that we supply products to our customers according to their expectations while taking the necessary measures to keep employees and partners safe.  
Should you need any additional information, please contact your OEM Business Managers either directly or through our email address OEM@werfen.com. 
Sincerely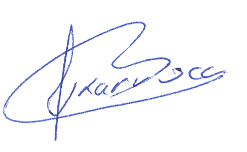 Jose Luis Zarroca
Chief Operating Officer
Contact us
---
Please contact us directly via telephone or with the following form.
Tel. +34 93 860 90 00