News OEM
Clinical sample Biobanking for Immunoassay research and development
Having a wider ready-to-use variety of clinical samples helps to speed up the research and development of novel immunoassays
---
September 19, 2023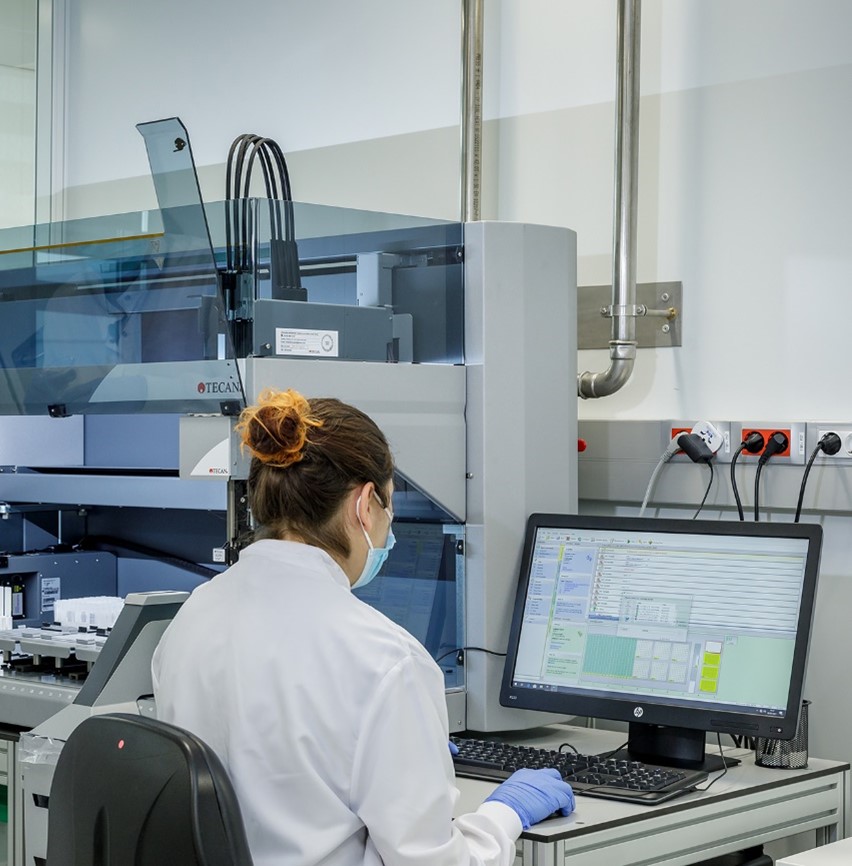 In-Vitro-Diagnostics are playing a significant role in current healthcare systems and our partners must provide practitioners and their patients with innovative, reliable, and high-quality immunoassays in a sustainable and efficient way.
In Werfen we work alongside our partners to expand their immunoassay portfolio by de-risking their novel developments and reducing time-to-market. This is why we set up an internal clinical sample Biobanking service at our OEM Technology Center that has been supporting OEM immunoassay development and manufacturing for more than 7 years.
We work towards moving your immunoassay portfolio one step further.
In our daily activities we are focused on sourcing new samples as well as keeping the inventory of samples. To manage our samples record, we count with an ultramodern software that provides us with security, traceability (record, classification and labeling), data integrity (for high quality standards), automatic import (increasing the efficiency and reliability) and location hierarchy (for quick access). We are currently managing 10 ultra-low freezers in a lab with controlled access (only for authorized personnel) and an automated aliquoting service with a liquid handling platform.
Contact us
---
Please contact us directly via telephone or with the following form.
Tel. +34 93 860 90 00