News OEM
Biomaterials for sFlt-1 Immunoassay development & manufacturing
Supporting your immunoassay portfolio expansion
---
May 15, 2023
Supporting your immunoassay portfolio expansion
Biomaterials for sFlt-1 immunoassay development & manufacturing
Fms-like tyrosine kinase (Flt-1), also known as Vascular Endothelial Growth Factor Receptor 1 (VEGFR-1), is a membrane receptor for different members of the vascular endothelial growth family receptor like VEGF-A, VEGF-B and Placental Growth Factor (PlGF). The soluble form of VEGFR-1, also known as sFlt-1, comprises the 656 N-terminal residues of the receptor, followed by a specific 30 amino acid tail at its C-terminus that is produced in endothelial cells1.
Elevated levels of sFlt-1 have been found in hypoxia or impaired perfusion of the placenta. The increased levels of sFlt-1 have a detrimental effect that could have a relation with the clinical and laboratory observations seen in preeclampsia2. 
Preeclampsia  is a condition characterized by high blood pressure and signs of liver or kidney damage that may occur in women after the 20th week of pregnancy. Preeclampsia accounts for 10% of pregnancy-related complications and according to the WHO it may be responsible for 10-15% of maternal deaths worldwide. sFlt-1 levels may be higher in women with preeclampsia compared to women with normal pregnancies or those with gestational hypertension (high blood pressure during pregnancy without signs of organ damage).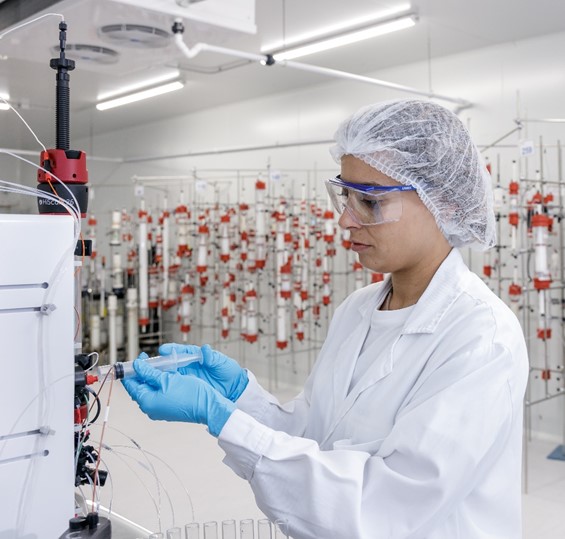 How Werfen can support you  
We can support your immunoassay portfolio expansion in the fertility & women's health panel by providing antibodies for the development and manufacturing of immunoassays to determine sFlt-1.
Werfen sFlt-1 biomaterials portfolio consist of the following products:  

​
Contact us for further information on product availability and development stage 
1.-Positive and Negative Regulation of Angiogenesis by Soluble Vascular Endothelial Growth Factor Receptor-1. Failla et al. International Journal of Molecular Sciences. 2018
2.-The role of disordered angiogenesis tissue markers (sFlt-1, PlGF) in present day diagnosis of preeclampsia. Kwiatkowski et al. Ginekologia Polska. 2019
Contact us
---
Please contact us directly via telephone or with the following form.
Tel. +34 93 860 90 00