News OEM
Biomaterial manufacturing capabilities
April 5, 2022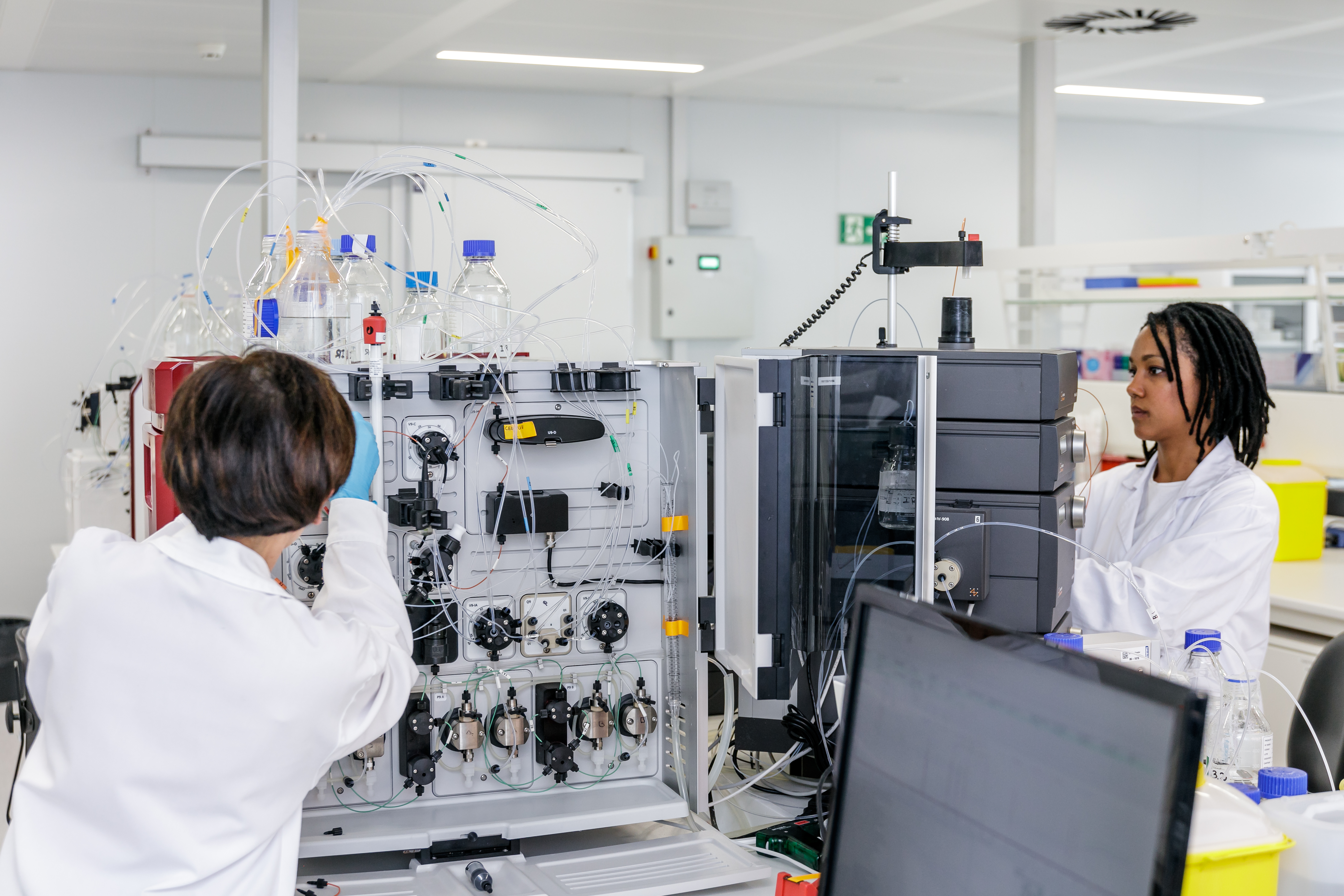 Werfen's Capabilities for supplying biomaterials to the IVD Industry
Now and in the coming years, due to the changing market, major IVD players will have to meet the increased demand for products for diagnostic use while remaining innovative, reliable and focused on quality.
Our experience in immunoassay development and manufacturing helps us understand the challenges you might face as an immunoassay manufacturer when meeting increased demand, either for the final immunoassay or for key biomaterials to be used in immunoassays.
At Werfen, we work alongside our partners to help them meet their operational and quality needs.
Our Approach
In this case, the biomaterial was expressed in E. coli, which continues to be a widespread expression system thanks to its low cost, rapid culture times and high biomaterial yield. However, when scaling-up, an optimisation process is needed to improve productivity and streamline supply chain operations.
A multifunctional team including R&D, Operations and Quality works by following a given methodology to fulfil customer needs:
Maintain product specifications and product CoA (Certificate of Analysis)
Unaltered product performance
Maintain expression system strain and expression vector
Outcomes
In a joint effort between R&D and Biotechnology manufacturing we could increase the production of the biomaterial of interest 10-fold in six months. The number of lots manufactured annually would be reduced from 70 to 10, thus increasing the product robustness as well as reducing time to market
Click HERE for more details about the project in the OEM Webinar Series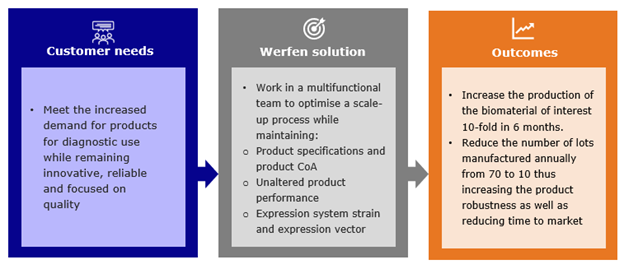 Contact us
---
Please contact us directly via telephone or with the following form.
Tel. +34 93 860 90 00