products

The standard for whole blood anticoagulant monitoring at the point-of-care for more than thirty years. Ideal for the Cardiovascular Operating Room, Cardiac Catheterization Laboratory and the Intensive Care Unit.
Sets the standard at the point-of-care.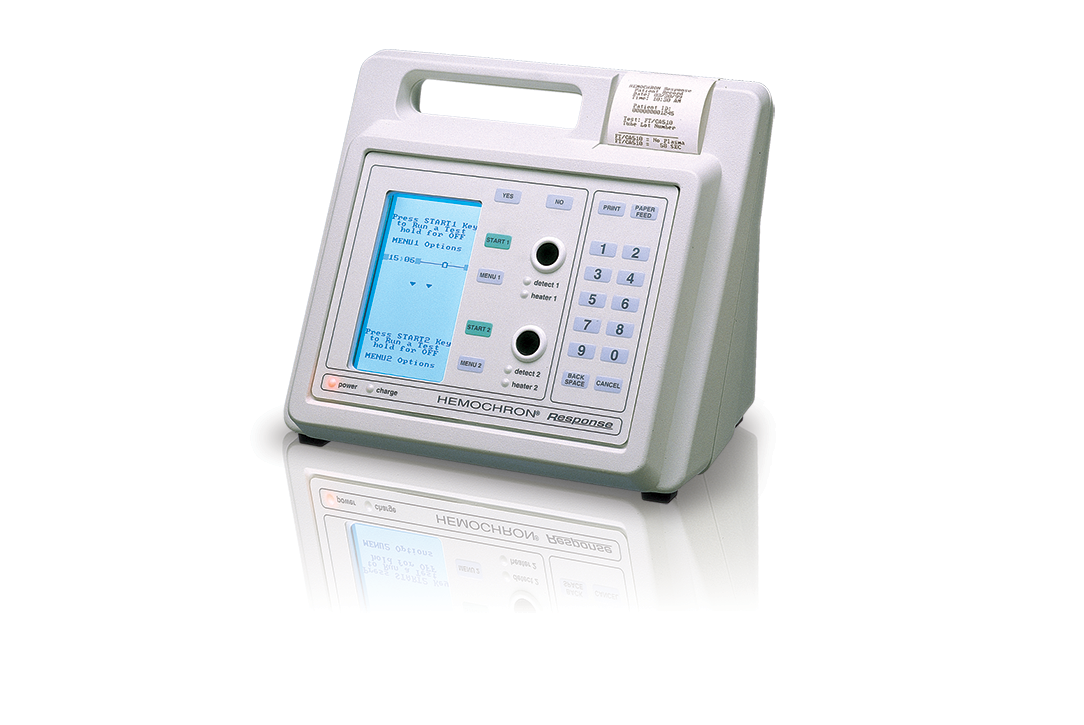 products
Monitoring anticoagulation therapy
---
The Hemochron Response System offers a comprehensive test menu for anticoagulant monitoring. Combined with the RXDX® Dosing module, the system provides patient dosing information which can improve outcomes and blood utilization.
Contact Us
---
Contact us directly filling out the form below.
sales.uk@werfen.com
Tel: +44 (0)1925 810 141