About Werfen in Benelux
Improving Lives- Test After Test
---
In everything we do, we use our passion to develop meaningful innovations that truly enhance patient care and create healthier societies worldwide. With a dedicated, reliable and experienced team of professionals in the Benelux we are trying to support you as a partner and make a difference together in the care of patients.
OUR MISSION & VALUES
Over 50 years of "firsts"
---
Since 1966, we've provided high quality, innovative IVD solutions for hospital and clinical laboratories— all to enhance care and improve patient's lives. We use these years of experience to create meaningful innovation to help overcome the challenges of medicine today, and in the future.
Passion and dedication to innovations that improve patient care
In-depth knowledge and understanding of customers' needs, challenges and environments
Manufacture and supply of the highest quality products and services
Cultivation and development of the best talent
Werfen at a glance
---
Werfen is a global leader in in vitro Diagnostics (IVD) with a long-term commitment to providing innovative solutions for hospitals and commercial laboratories for the improvement of patient care.
Werfen is a growing, privately held corporation founded in 1966, in Barcelona, Spain.
OUR COMPANIES
We are Werfen
---
We are a worldwide leader in the specialities of Hemostasis, Acute Care Diagnostics and Autoimmunity.
Hemostasis and Acute Care Diagnostics
Hemostasis innovation is here
Our commitment to innovation in Hemostasis in vitro diagnostics testing spans both lab and point-of-care testing with our comprehensive line of products and services. With intuitive, reliable and intelligent instruments, reagents and data management solutions—coupled with our dedicated support team—we address the needs of large laboratory networks and small hospitals, alike. And together, we help our customers increase lab efficiency, reduce cost and enhance patient care.
Guiding Optimal Treatment in Hospital Acute Care Settings
Our analyzers, reagents and data management solutions help guide optimal patient care in hospital Acute Care settings. Easy-to-use, cartridge-based systems, state-of-the-art quality management, and advanced connectivity are hallmarks of our systems. Our Acute Care Diagnostics product portfolio helps ensure better patient outcomes, lower total cost of care, assure regulatory compliance and enhance operational efficiency.

LEARN MORE
Autoimmunity
Redefining autoimmunity
We are a global market leader in autoimmune diagnostics, delivering highly accurate reagents and systems that enhance patient care and help laboratories improve the efficiency and quality of testing. Our solutions support the diagnosis, stratification and monitoring of complex disorders such as connective tissue disease, rheumatoid arthritis, antiphospholipid syndrome, vasculitis, inflammatory bowel disease, and celiac disease.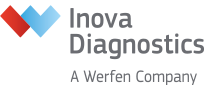 LEARN MORE
Our Locations
Proudly serving Benelux
---
With locations around the globe, we're proud to have a presence in several countries and cultures— including The Nederlands, Belgium and Luxembourg.

Affiliates
Werfen in the Netherlands
Werfen in the Netherlands
Brugsteen 6
4815PL Breda
Netherlands
Get Directions >

Affiliates
Werfen in Belgium
Werfen in Belgium
Excelsiorlaan 48-50, Bus 8
1930 Zaventem
Belgium
Get Directions >
NEWS & EVENTS
Stay Informed
---
As global leader in diagnostics, there's always something exciting happening— check out the latest news and events below.
May 6, 2021 - May 27, 2021
Werfen Webinars 'Routine Clotting Tests'
...
February 17, 2021 - August 18, 2021
Autoimmunity Webinar Series 2021
...
Contact Us
---
Contact us directly filling out the form below.
Belgium-Luxembourg
infobe@werfen.com
Tel: +32 (0)2 725 20 52
The Netherlands
infonl@werfen.com
Tel: +31 (0)76 548 01 00